Pumpkins, ghosts, skeletons OH MY! Halloween is in less than a month! Are you ready? Have you decorated yet? Well, there's no time like the present! Decorating your porch for Halloween is a great way to get everyone in the Halloween spirit! These easy Halloween porch decorations will help make your house stand out this spooky season!
1. The Simply Autumn Entryway!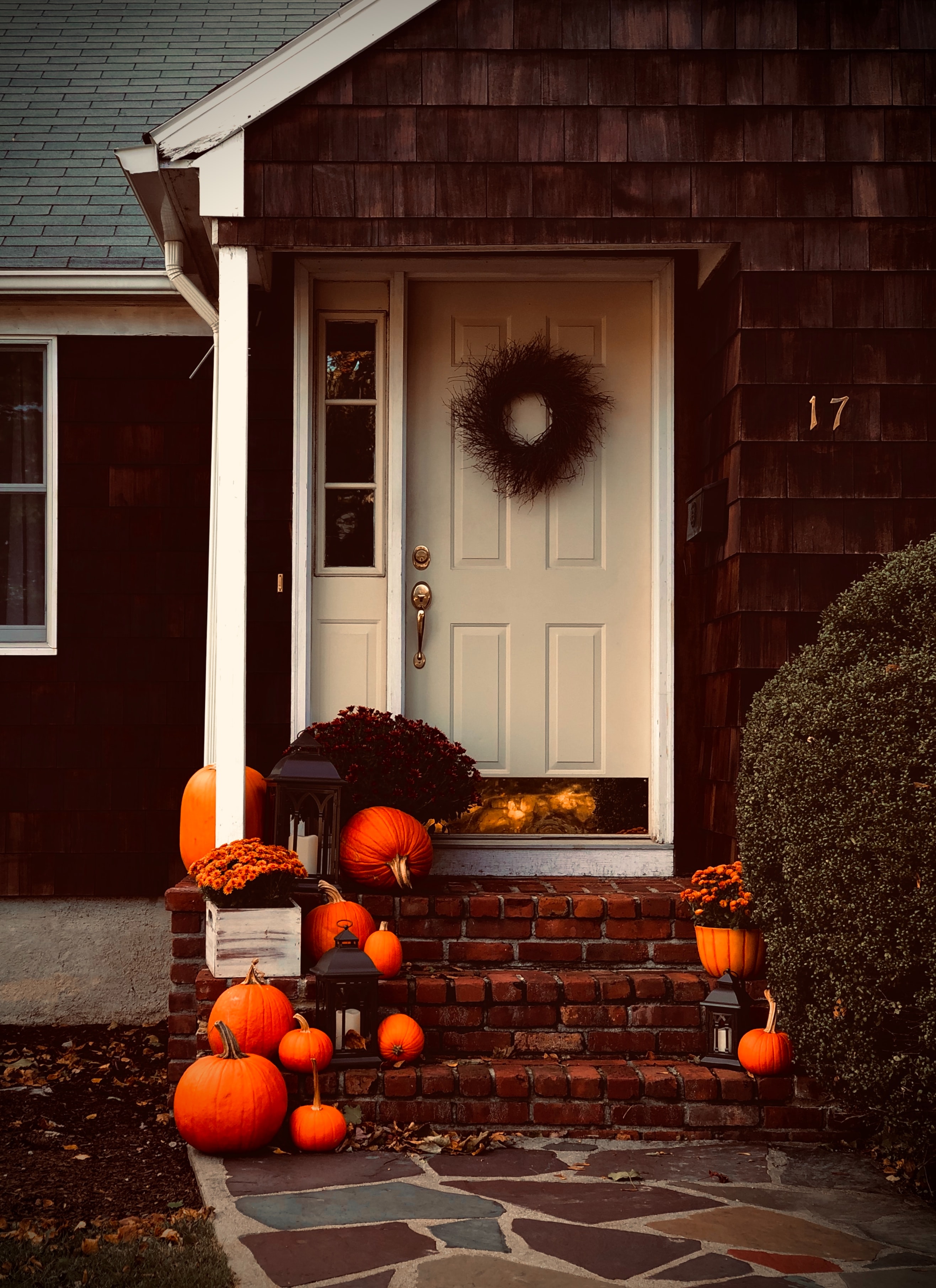 Why make decorating hard when it can be as simple as adding a few pumpkins, mums, and lanterns! This porch design is both stunning and timeless. Decorating with pumpkins and flowers will give your porch color and depth! The best thing about this porch idea is that you can leave this decor up through November! (depending on the weather conditions and temperature changes)
2. The Do You Dare Door!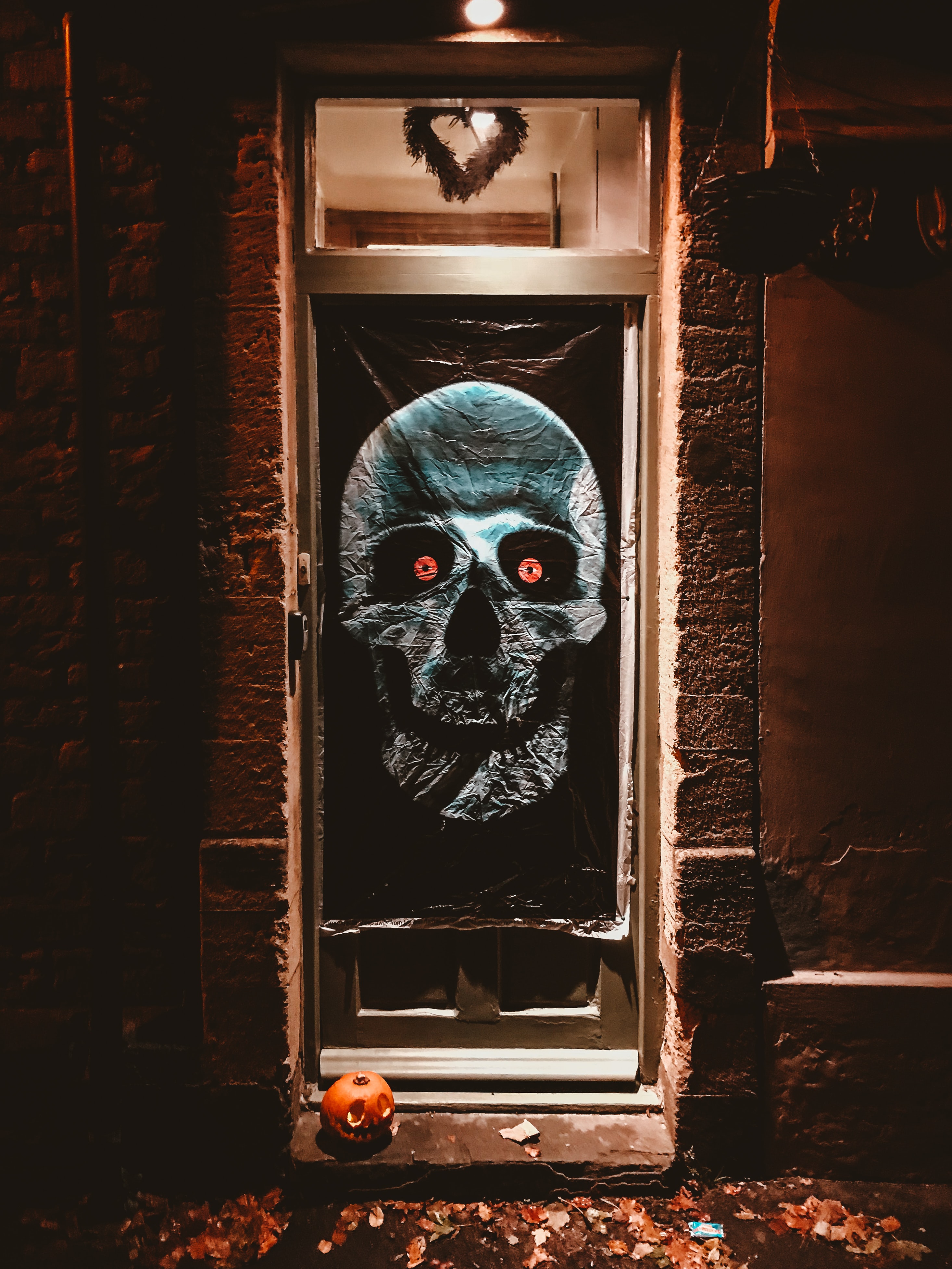 An easy and fun way to decorate your porch is by transforming your door! This scary skeleton door is the perfect way to add a spooky touch to your porch decor! You can transform your door into just about any Halloween character and make it the focal point of your home!
3. The Pumpkin Filled Porch!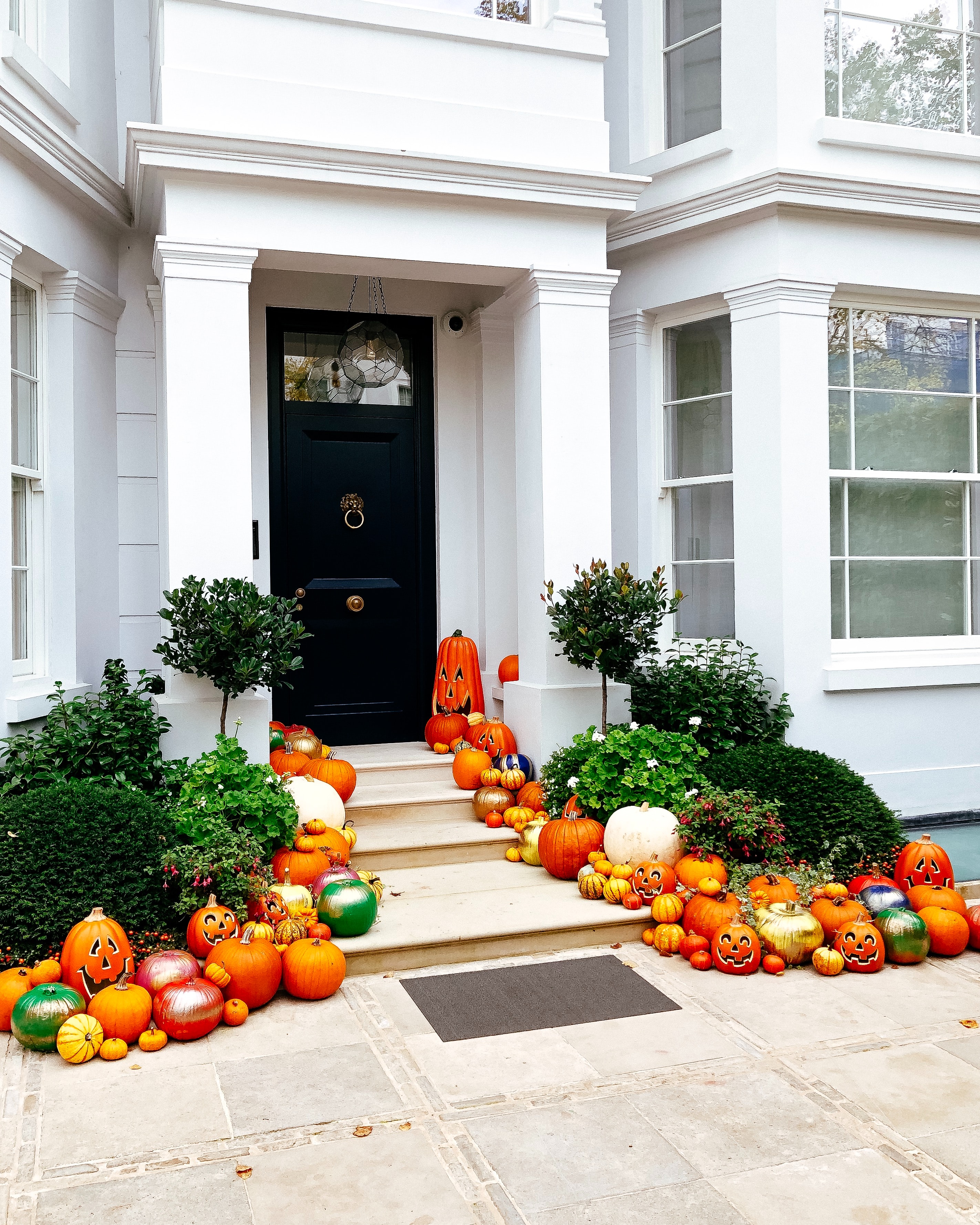 As you can see pumpkins come in many different shapes, colors, and styles perfect for decorating with! Framing the walkway to your front door with pumpkins is a great way to create a stunning Halloween aesthetic! This porch idea is fun and extravagant perfect for an eye catching look!
4. The Good Ghosts Porch!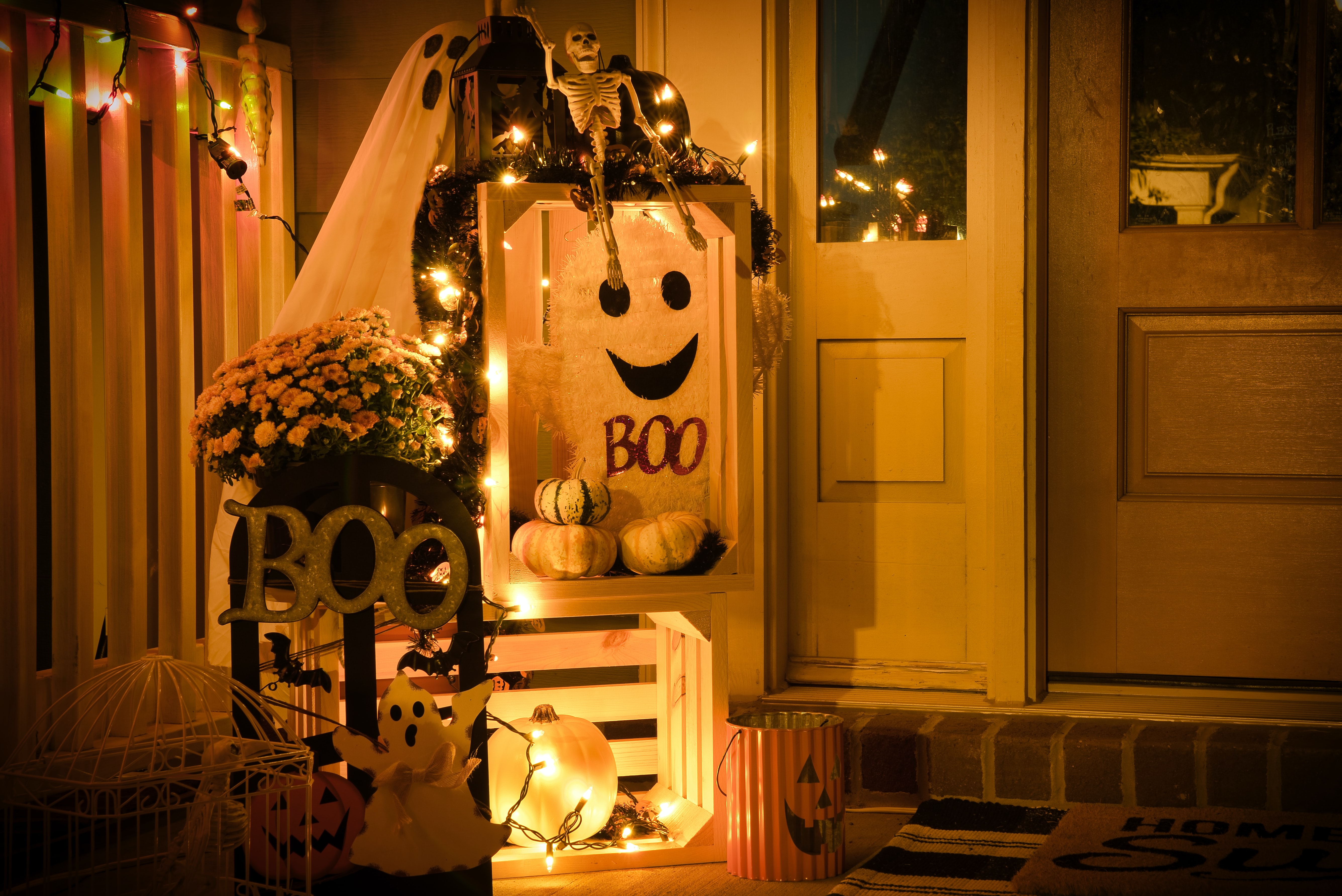 We are loving this combination of decorative lighting and ghost decor! This porch idea gives off a fun and friendly Halloween vibe perfect for making trick-or-treaters feel welcome knocking on your door! Add a few carved pumpkins to the look for some added light and depth!
Decorating your porch for Halloween will get you and your neighbors in the Halloween spirit, so don't take this task lightly! Take one of these ideas and put your own creative twist on it for a truly memorable look!