Barn doors are a fun addition to any room. Whether it's the bedroom, bathroom or kitchen, these doors can completely change a space. We love seeing what customers do with our doors. There have been a few barn door trends we've noticed this year and we cannot help but share!
Mirrored Barn Doors
Mirrors are pretty magical. They reflect both natural and artificial light, which can make a room appear larger and brighter. Mirror barn doors are perfect for a small room. The barn door function saves you space while the mirror creates an illusion that the room is bigger. Not only are they a great way to take advantage of tight spaces, but the mirror is convenient and adds style. It's no wonder that mirror barn doors are such a popular option.
Barn Doors Finished in White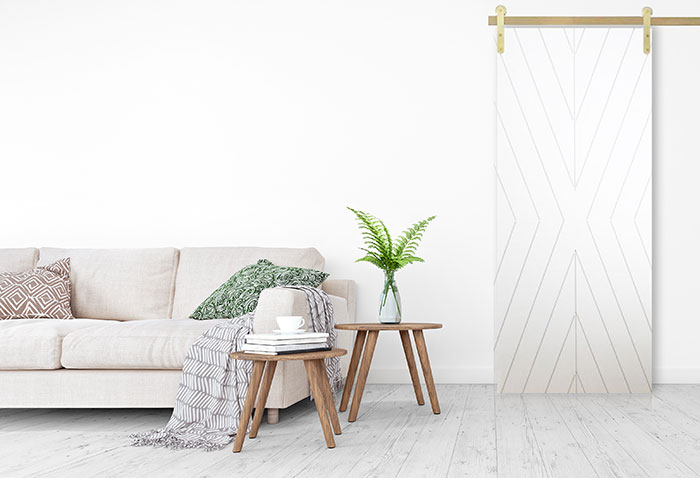 White is an easy neutral to match, which is probably why so many people choose to finish their barn door in this color. The color white is commonly known as a calming color and is usually connected to positive words like light, softness and cleanliness. It's a safe color to go with when you're unsure what finish you want on your barn door. A popular trend we've seen is a white barn door on a white wall. This combination is surprisingly striking!
Metal Barn Doors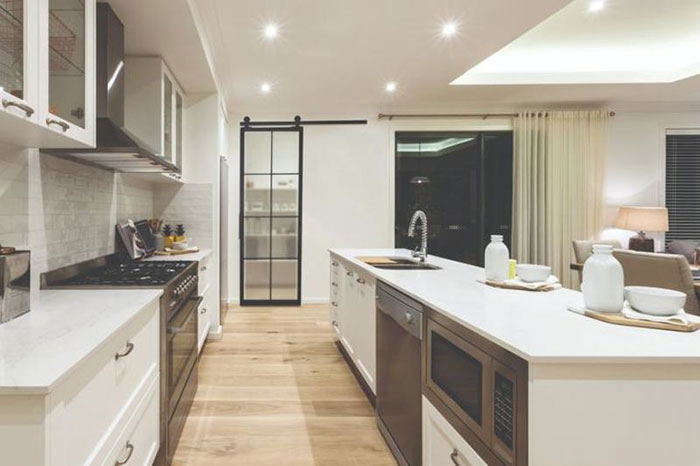 Traditionally barn doors fit more of a farmhouse chic style, but metal barn doors are extremely versatile. They can be modern, industrial, traditional and even minimalist! These sleek barn doors easily fit any interior design style. We see them in so many different homes and they all look stunning.
There are many different barn doors to choose from, but picking out the trends that you like can help narrow down the search. No matter where you put your barn door or what your style is, you'll be sure to find something that you love. Shop our collection of barn doors
here
.
If you have any questions about barn doors, give us a
call
. We would love to help!