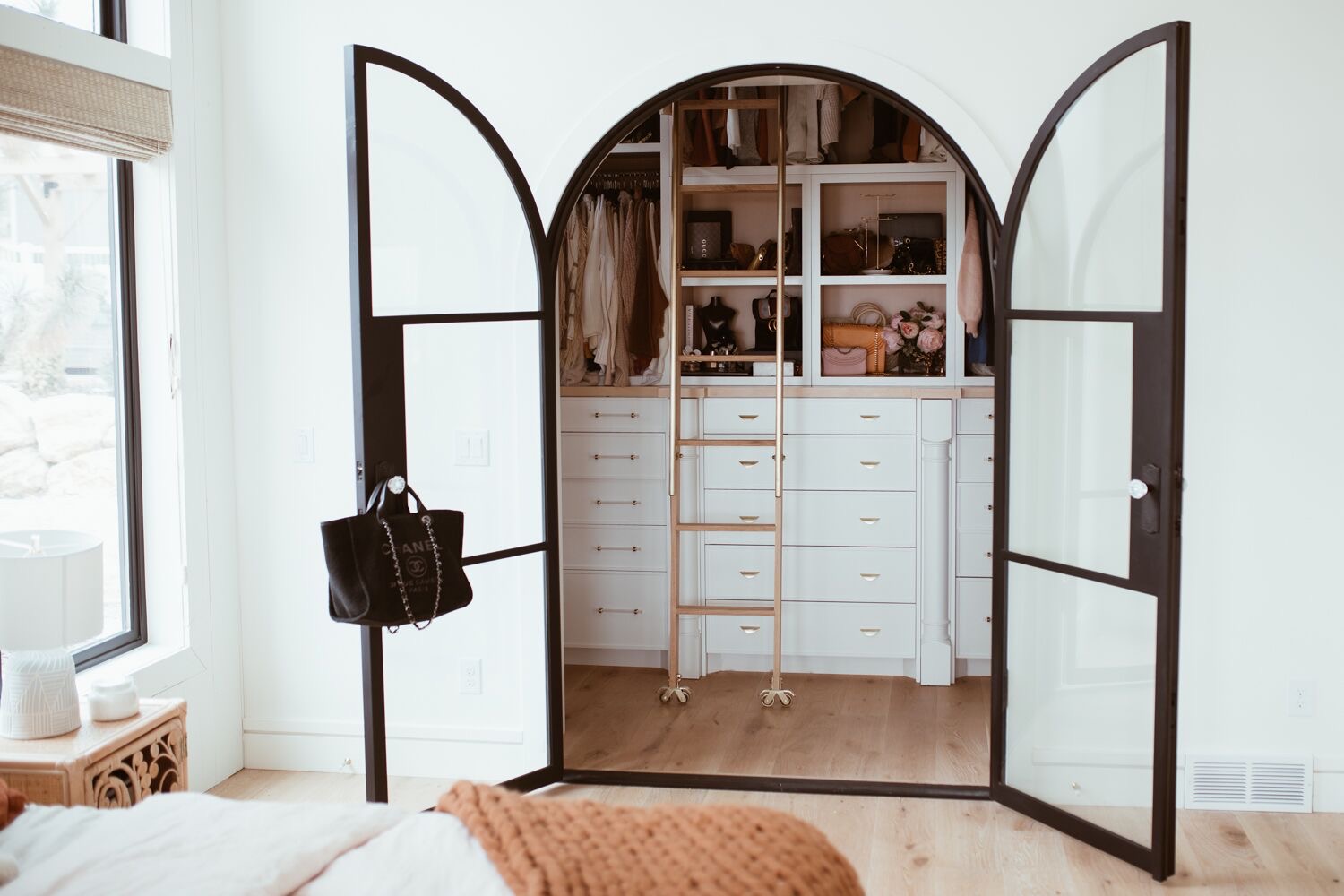 Having a ladder on a track is so convenient! You can side that ladder to any hard to reach place. There are a few obvious places to put a sliding ladder. To name a few, customers have used our ladders in their kitchens, home libraries and closets. These are all fantastic places to put a sliding ladder and you're sure to get a lot of use out of it! However, there are some other unique places you might want to consider for your sliding ladder.
Bunkbeds
A standard stationary ladder works just fine on a bunk bed, but it can get in the way for the person on the bottom bunk. Just imagine being able to slide that ladder out of the way. It would be pretty nice! Not to mention, you can easily move that ladder when you're vacuuming.
Garages
Your garage is the optimal spot for storage, but can it be tiresome to have to find a step stool every time you need to get something down. Having a sliding ladder hanging up and ready whenever you need it eases that cumbersome task. It makes getting down that camping gear a lot less of a hassle! And the best part, when you're done with the ladder, just slide it out of the way.
Lofts
Lofts are becoming more and more popular and it's easy to see why! They're a great space saver. Lots of people use the loft in their home as a guest bedroom or playroom. Installing a sliding ladder is a simple way to make sure the loft is accessible, without having a stationary option that is constantly in the way.
No matter where you install a sliding ladder, we're sure you'll love it. Whether it's in a typical area of the home or a unique one! If you use your sliding ladder in an unusual place, tell us about it! We would love to see how it's making your life more convenient.
As always, if you need help with anything, give our service team a call. They would love to assist you.
Check out our collection of ladders here.