There are a lot of different places to put a barn door. If you have enough room for the track, it can essentially be put anywhere! We're BIG fans of creative places to install a barn door, but let's talk about the best, most popular places.
Closets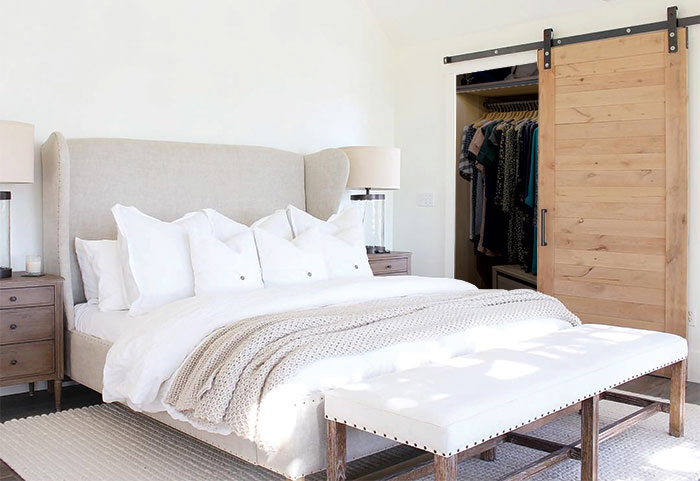 Closets are easily the most popular place for a barn door. The sliding function adds so much convenience and is the PERFECT space saver. They also add a little more texture and charm to a room. If you add a mirror to your closet barn door, you all the sudden have a multifunctional door.
Laundry rooms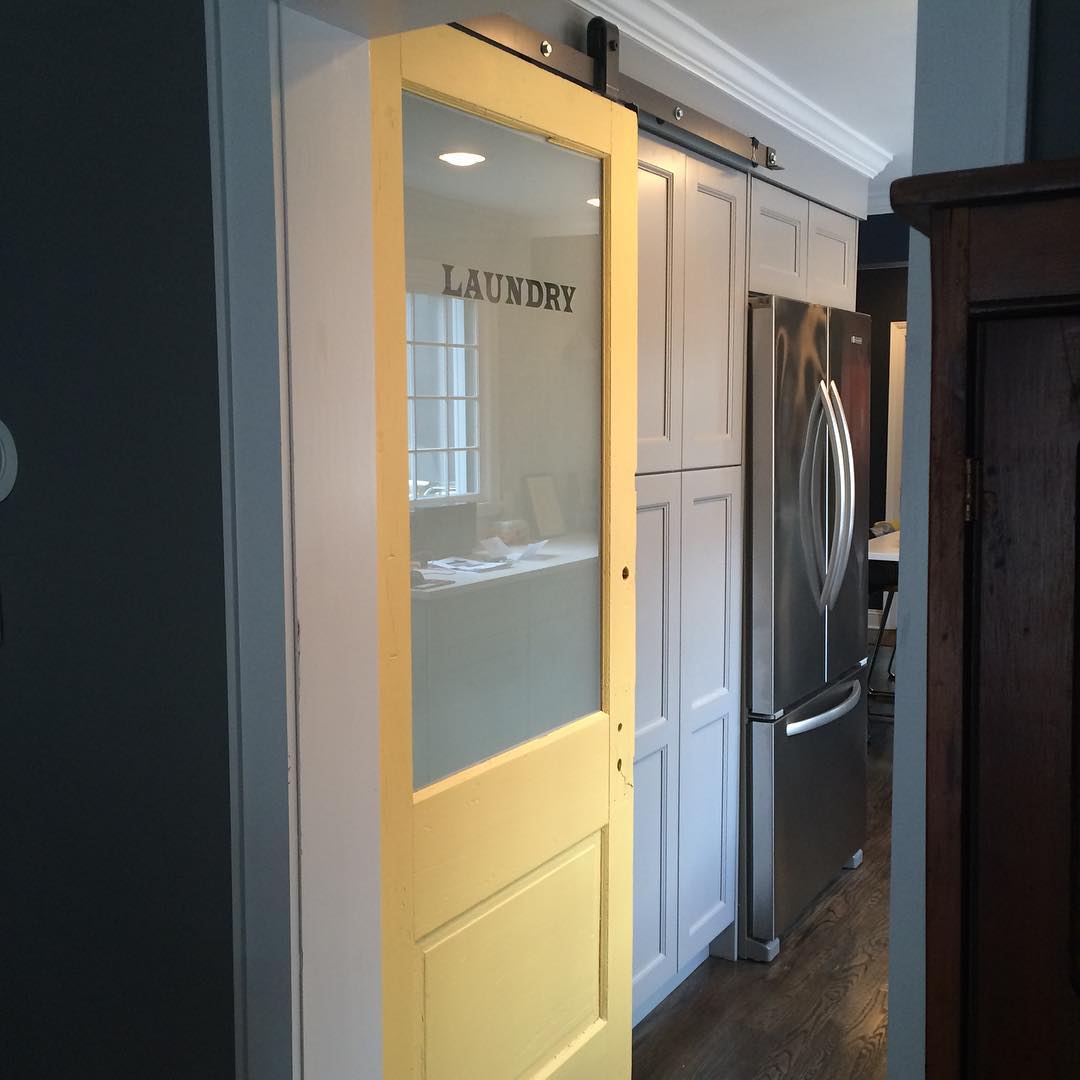 We think the entrance to your laundry room is ideal for a barn door. When your hands are full, you can simply slide the barn door open with your foot instead of having to put down any items to swing the door open. The laundry room is a frequented space and most of the time, they are off a hallway. A swinging door can make an already tight, narrow space feel a little crowded.
Master bedrooms
Master bedrooms are a grand place for a double barn door. We love how they give you the elegant look of double doors with all the convenience of a sliding door. We are always impressed by how much double barn doors can change a space. The best part about choosing an Artisan Hardware barn door is that we have so many different classic options. Check them out
here
.
Kitchen to living room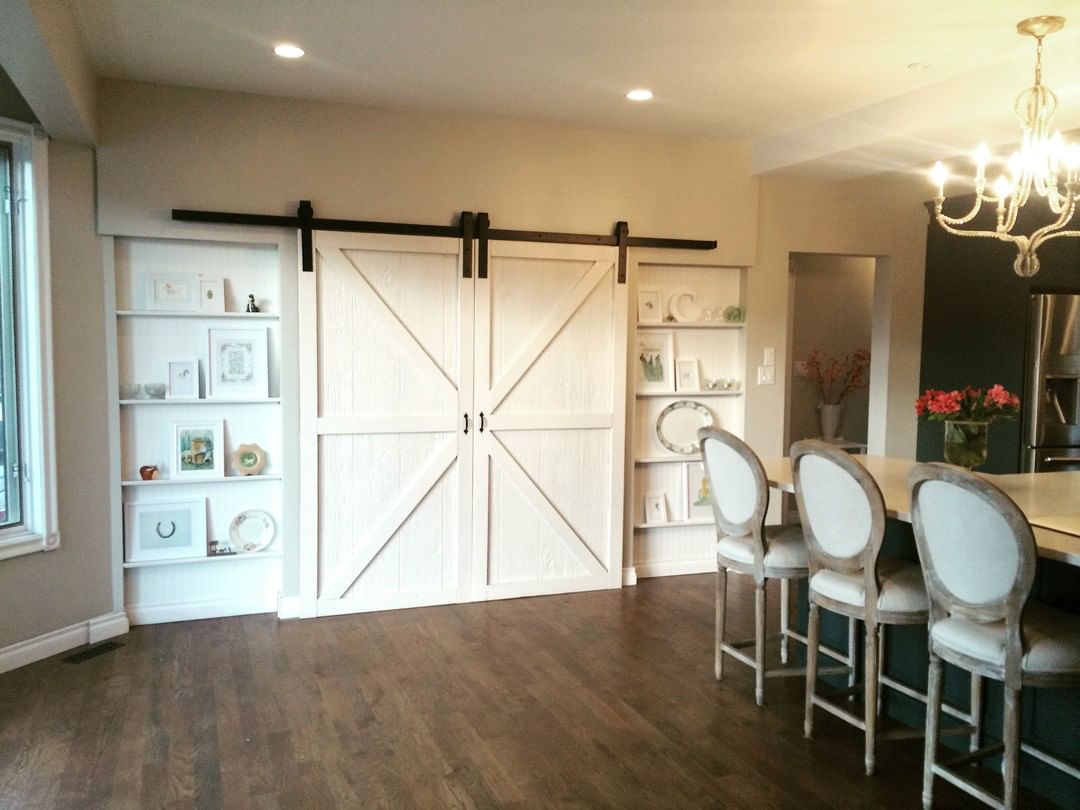 Open floor plans are really popular, but every once in a while you want to be able to close off the space between the kitchen and the living room. Barn doors are the perfect option if occasionally want to have some privacy or drowned out noise.
Bathroom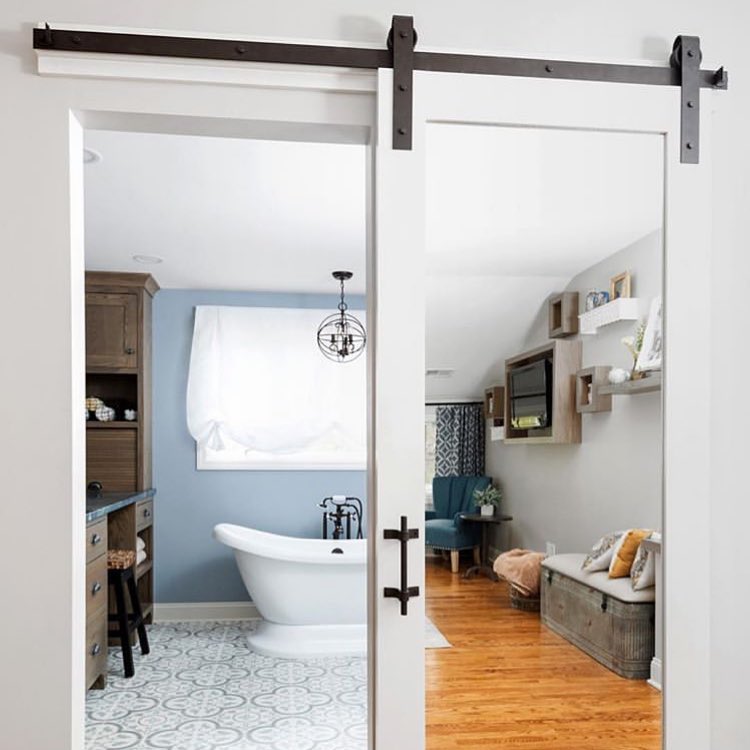 Bathrooms are a very common place for barn doors to be installed. They provide a stylish, unique alternative to a hinged door. Many customers are concerned that they might not be able to lock a barn door, but we provide a few different lock options. Check them out
here
.
We love seeing the different places customers install barn doors. There are so many ways to get creative. If you have any questions, please let us know. Our service team would love to help in any way they can.