What's more fun than switching your ordinary closet door to a barn door? There are very few activities that can top that! Barn doors are the perfect addition to any bedroom that could use a little charm and style. Barn doors are a super fun addition to any bedroom closet and there are many benefits once you make the switch!
Space Saver
Barn Doors are installed using
sliding barn door hardware
which means instead of swinging open your closet door like any ordinary hinged door, you will slide it to the left or right to get inside your closet! This is huge when it comes to saving space. Barn doors are perfect for tight bedrooms that don't have a ton of space for a swinging door. Switching to a barn door for a closet door can also help obtain a cleaner and more put together look and feel!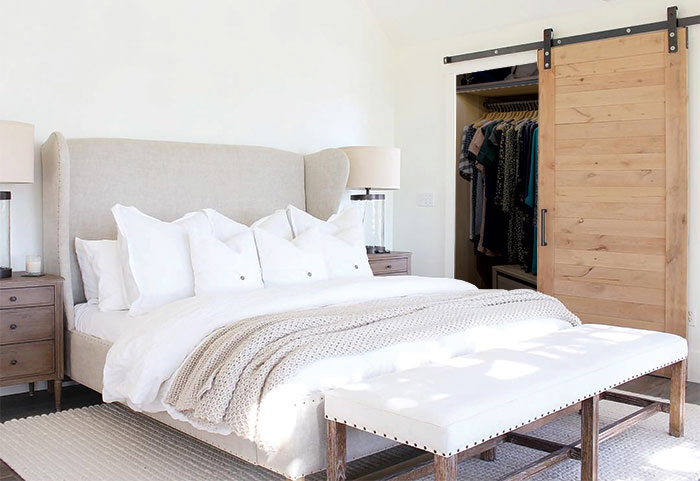 Timeless
Barn doors have continuously been a hot trend that doesn't show signs of slowing down anytime soon. The timelessness of
barn doors
makes them the perfect piece to spice up your room that will not only last forever, but also never go out of style. They also come in many different styles and finishes to fit the exact design and look of your bedroom!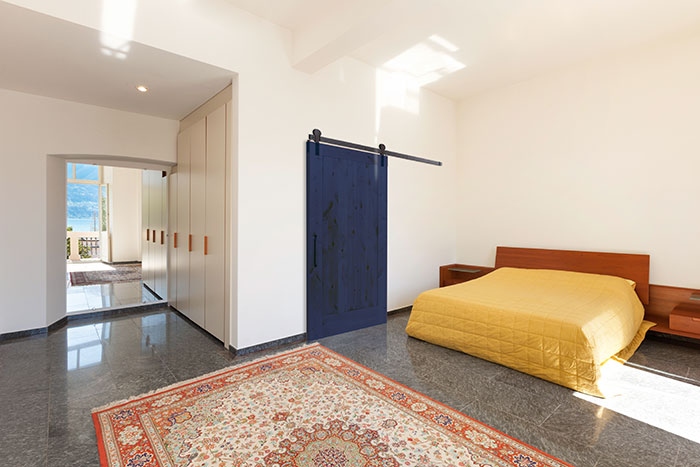 Versatile
Barn doors are a great investment and addition to your bedroom because they will go with any style, look, or feel of the room you decide! Switching your closet doors to barn doors can also add a lot of style and character to a room, while also being a super easy piece to work around when redesigning your room or changing things up!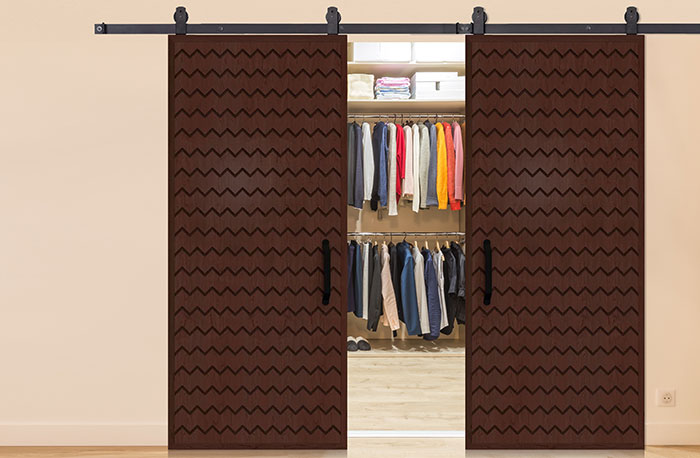 Now that you know a few of the benefits of having a barn door for a closet door, there's no time like the present to make the switch! Shop our sliding barn doors
here
to find exactly what you're looking for!