Interior ladders have become a popular trend over the past few years. There are so many creative ways to incorporate a ladder into your home. They add character and texture to a room without being overwhelming. Our favorite thing about this trend? Ladders are so easy to include in your decorating. Here are 3 of our favorite ways to use an interior ladder!
1. Towel Drying Rack
Bathrooms are usually smaller rooms and ways to save space is always sought after. Ladders offer more space for towels in a cute and convenient way! This is also a great solution for renters because you can just lean the ladder against the wall. That means no holes and a higher chance of getting your deposit back!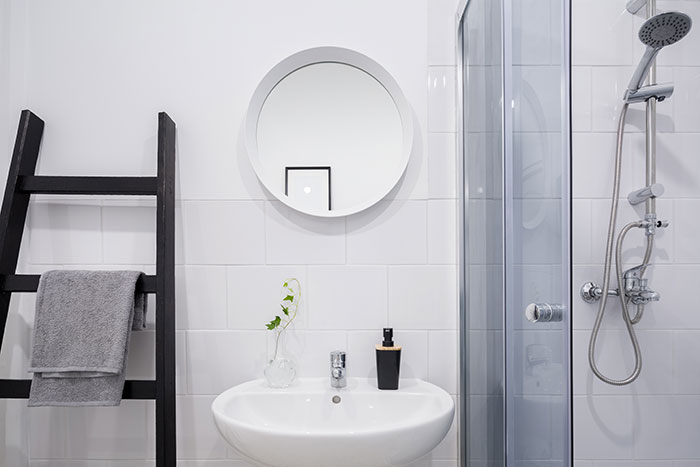 2. Blankets
Blankets can be so bulky and can take up a lot of precious storage space. Throwing them over the step on a ladder is a stylishly simple solution. Your blankets are in an accessible spot and you have more room to store your unsightly belongings.
3. For High Shelves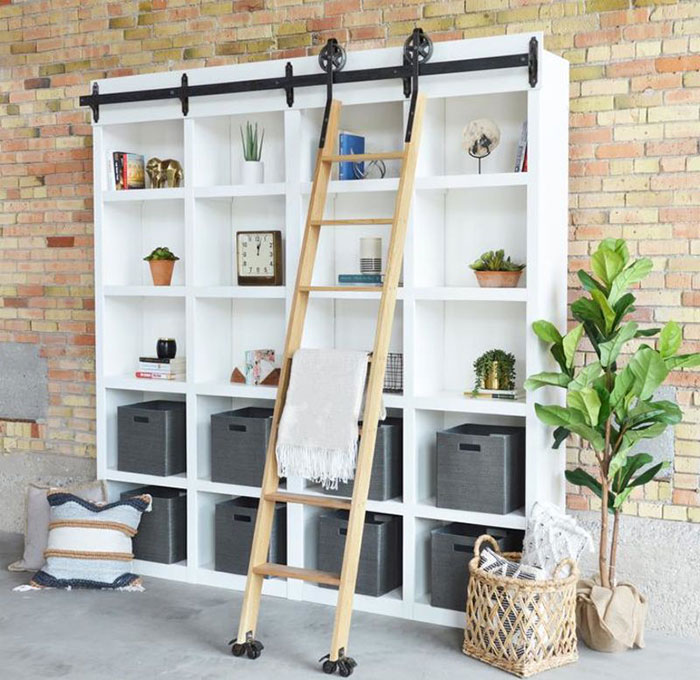 Whether it's in your closet or kitchen, shelves aren't convenient if you can't reach them. Adding a sliding ladder to your "too high to reach" places will make your life so much easier!
Interior ladders seem to be the best home decor hack ever! They can save you space while adding a little bit of style to a room and they're so convenient for those hard to reach places. Customers are continually finding new ways to use our ladders in their homes and we are so inspired! If you use your Artisan ladder in a unique way, send us a picture. We love seeing what you come up with!
Let us know if you have any questions. We would love to
help
you in any way we can!
To shop ladders, click
here
.