Decorative ladders are trending and it's easy to see why! There are so many different ways to use and style a decorative ladder. You can easily place one in any room and make it the center of attention. The style of your home will determine how you want to style your decorative ladder, but we've put together a few ideas to help you with your decision!
Blankets
A cozy and fun way to style your decorative ladder is to drape blankets over it. A decorative ladder is the perfect blanket holder, it keeps your blankets off the ground and looking fresh for anyone to use. Draping blankets over your decorative ladder is an effortless way to style your ladder that looks simple and cozy. You can also drape decorative blankets over your ladder for a little more flare!
Towels
Decorative ladders are commonly found in bathrooms with towels draped over them. You can also use your decorative ladder as an organizer for toiletries and self care products to make your bathroom look clean and stylish.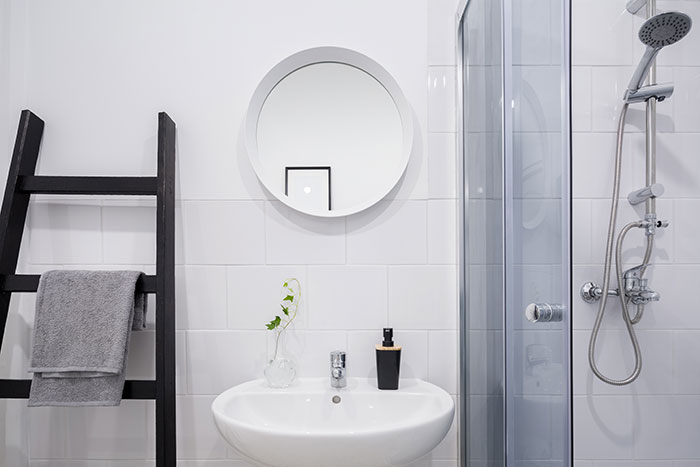 Plants
For a more natural look you can drape vines over your decorative ladder or hang pots of small plants from the ladder rungs. This is a great way to style your ladder if you're looking to freshen up a room by adding some natural colors. Ladders that show the natural wood grain and color look stunning paired with a few plants and vines for a super natural and outdoorsy look.
Baskets
You can never go wrong with a simple wicker basket! Style your ladder by hanging baskets from the ladder rungs or if your ladder steps are wide enough, simply place a few different sizes and styles of baskets on each step for a stunning rustic look. You can add a few simple decorative items to each basket to add some style, or you can use the ladder as an organizer and fill each basket with supplies if your ladder is placed in an office or craft room.
Pictures
Style your decorative ladder with a beautiful picture display! There are endless ways you can create beautiful picture displays on your decorative ladder. You can use the rungs of the ladder to hang frames from or you can even drape a piece of wire or string from the sides of the ladder and use close pins to pin pictures to it. Pictures create stunning displays that are full of fun memories for everyone to enjoy over and over again.
Decorative ladders are a super fun piece that can be styled in so many ways! Send us pictures of how you've styled your decorative ladder, we would love to see all of your creative ideas!
If you have any questions or want more info about our decorative ladders
click here
, or you can contact a member of our service team, and they will be happy to assist you!