During these crazy times a lot of us have been spending more and more time in our home offices, so here's a few ways you can amp up the look and feel your home office!
Fun lighting - A super easy way to make your home office look more presentable is to add a cool desk lamp or a chandelier. There are so many fun options out there that will fit the exact look you're going for, you just have to find them!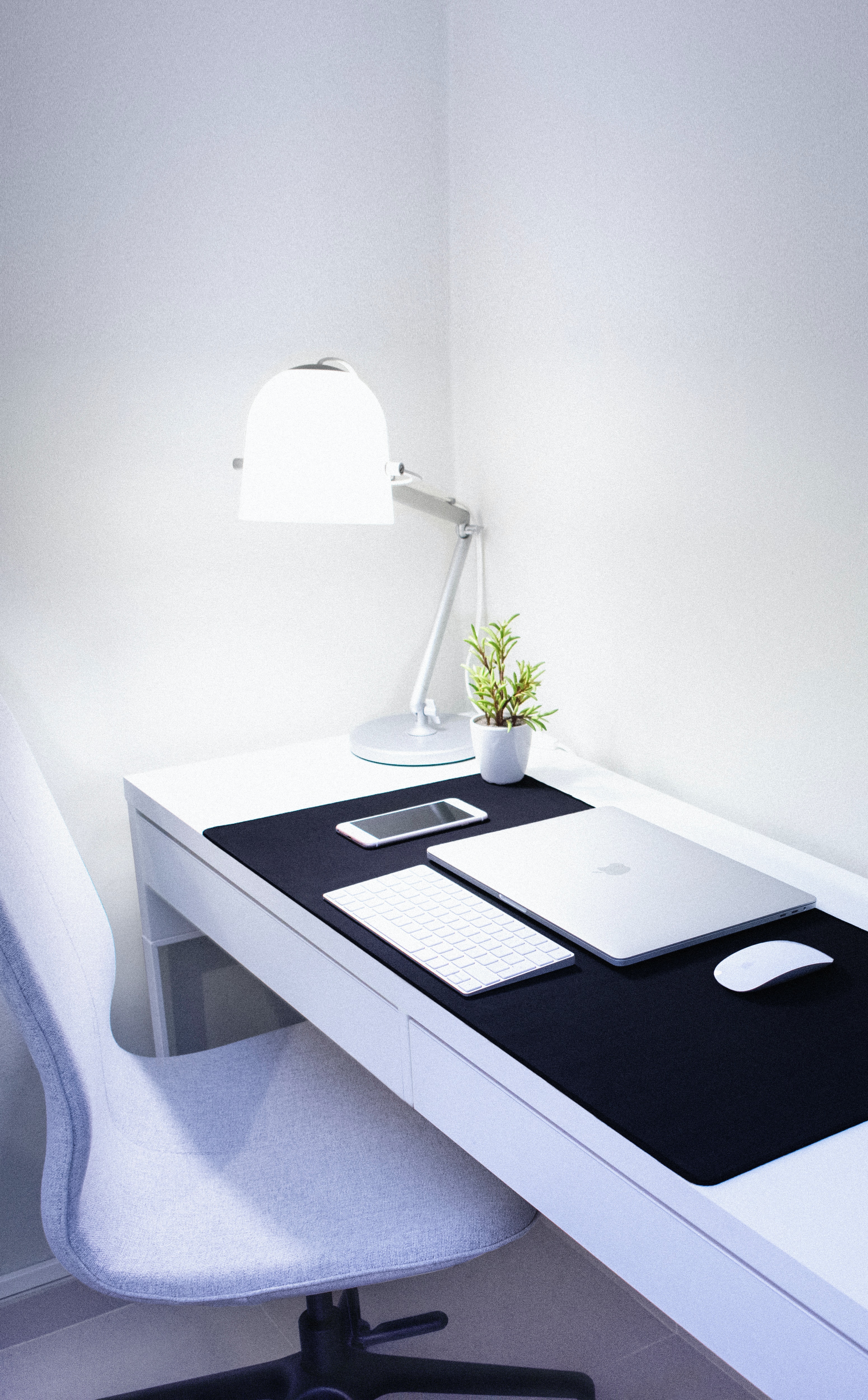 Wall hangings/Art - Wall hangings like macrame or multi fabric hangings are trending and so easy to make! Something so simple can add a lot of texture and design to your home office. Art can also be fun to hang on the wall of your home office because it can bring in a lot of color and inspiration to your space!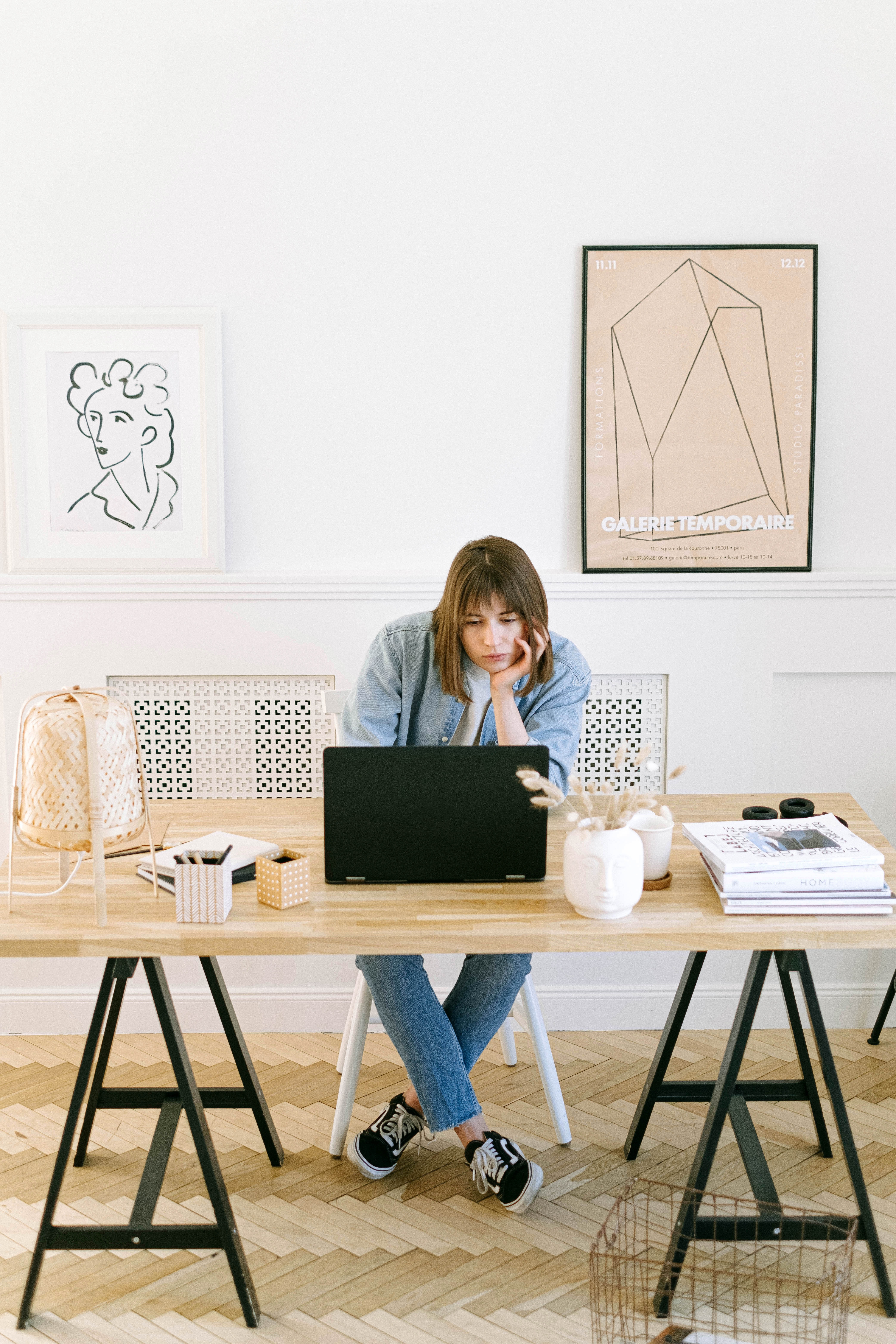 Barn Doors - Barn doors make the perfect home office doors because for one, they save a ton of space compared to a hinged door, and for two, they can add a lot of texture and interest to your home office without a lot of extra decor.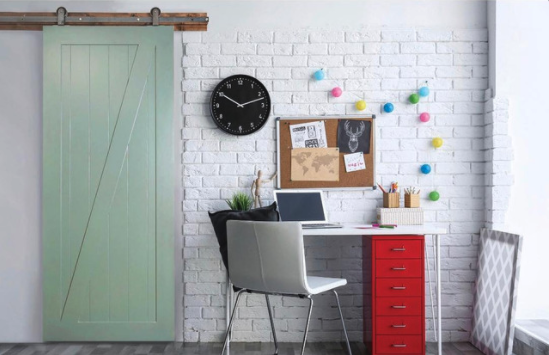 Grid Wire Boards - Grid wire boards are the new bulletin board! You can use them to hang reminders on, pictures, to-do lists, motivational quotes, and even office supplies! They are very simple and can help you stay motivated and prepared while also keeping your office organized!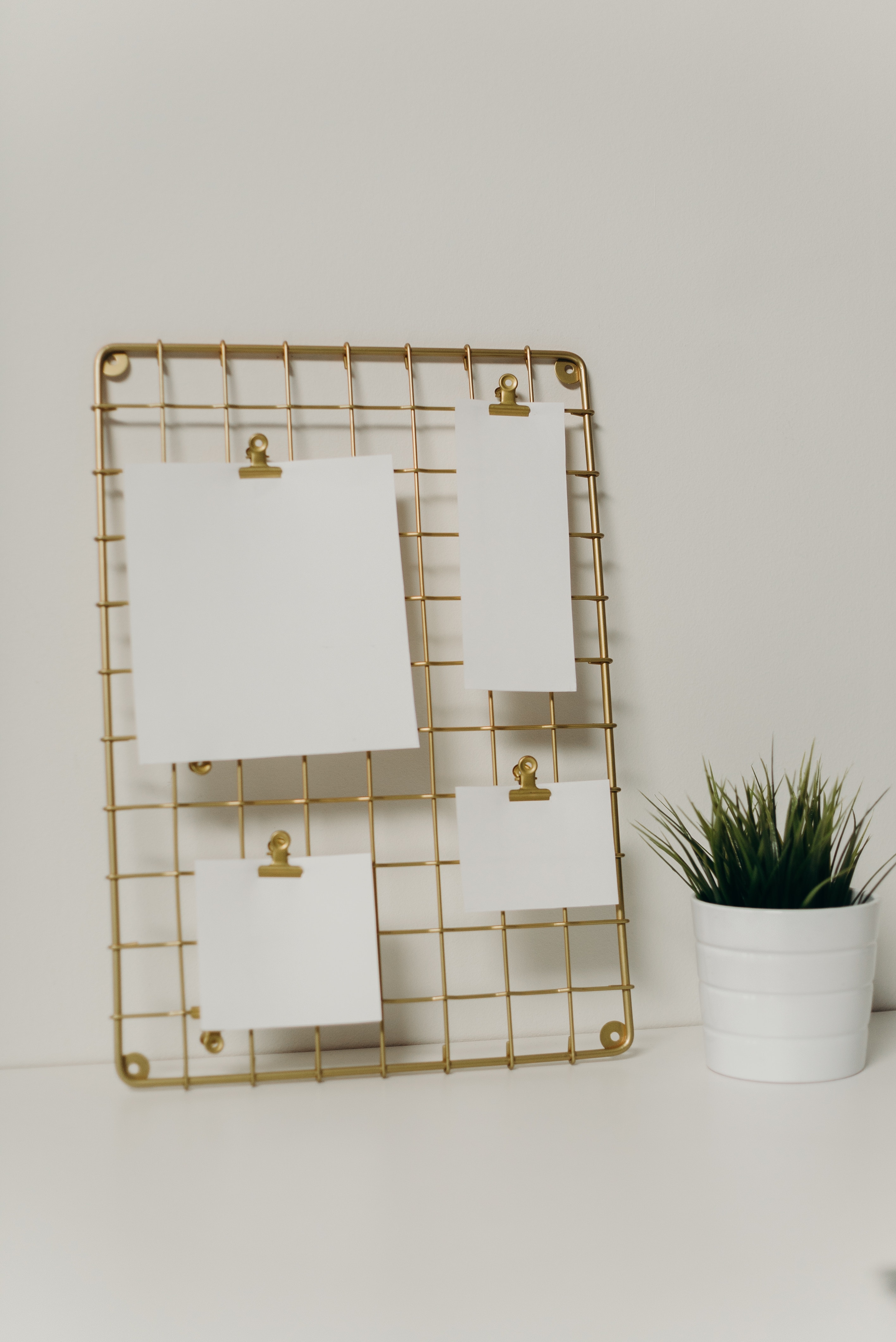 Sliding Ladders - Depending on the size of your home office a sliding ladder can come in really handy when you're storing things in high places! Sliding ladders also come in many different finishes and styles perfect for adding beauty and function to your home office!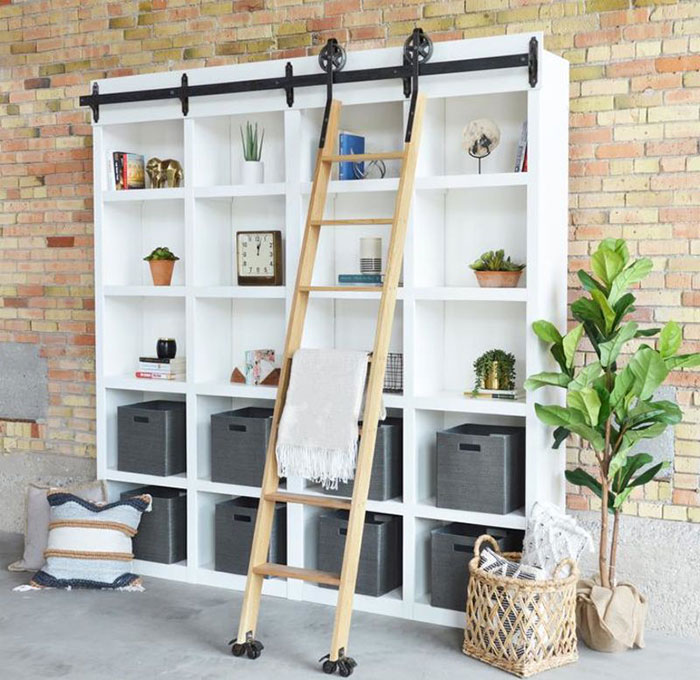 Accent Walls - You can get really creative with accent walls from paint to patterns to wallpaper to wood or metal panels! You can go as simple or extravagant as you want! Neutrals are the easiest to work with and will compliment everything, but bold colors are also a lot of fun!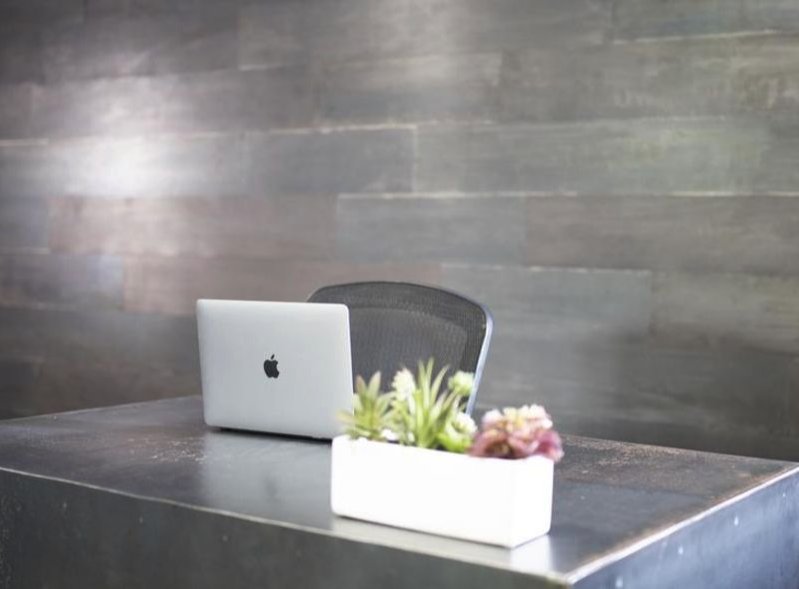 Plants - Plants are always a fun way to give your home office a fresh touch! Pots come in all different shapes, sizes, and colors perfect for every desk and style of home office! However, if you're not into real plants, fake ones will still give your home office that natural and fresh style you've been looking for!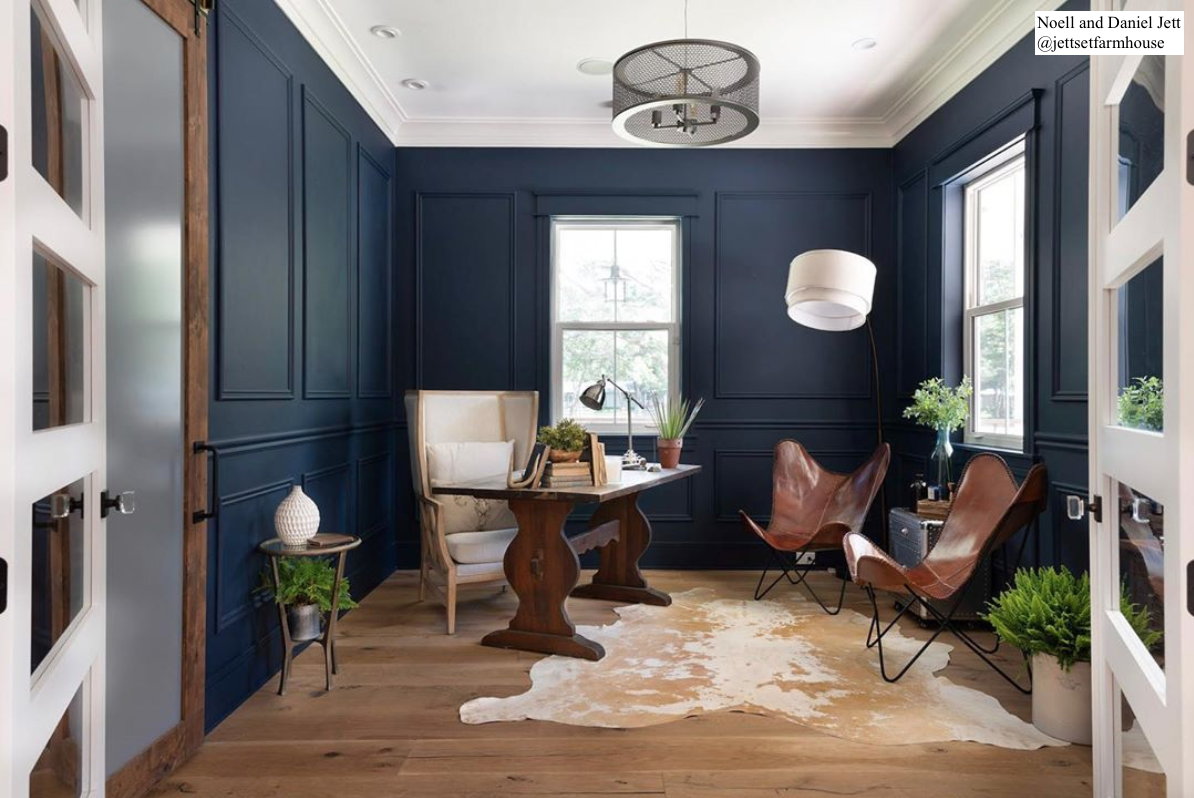 Rugs - Adding a rug to your home office will give it a super fun style with a little bit of flare! Rugs come in all different sizes, patterns, and colors perfect for experimenting with and seeing which look you want! Go with an aztec patterned rug with fringe on the ends for a boho style and feel!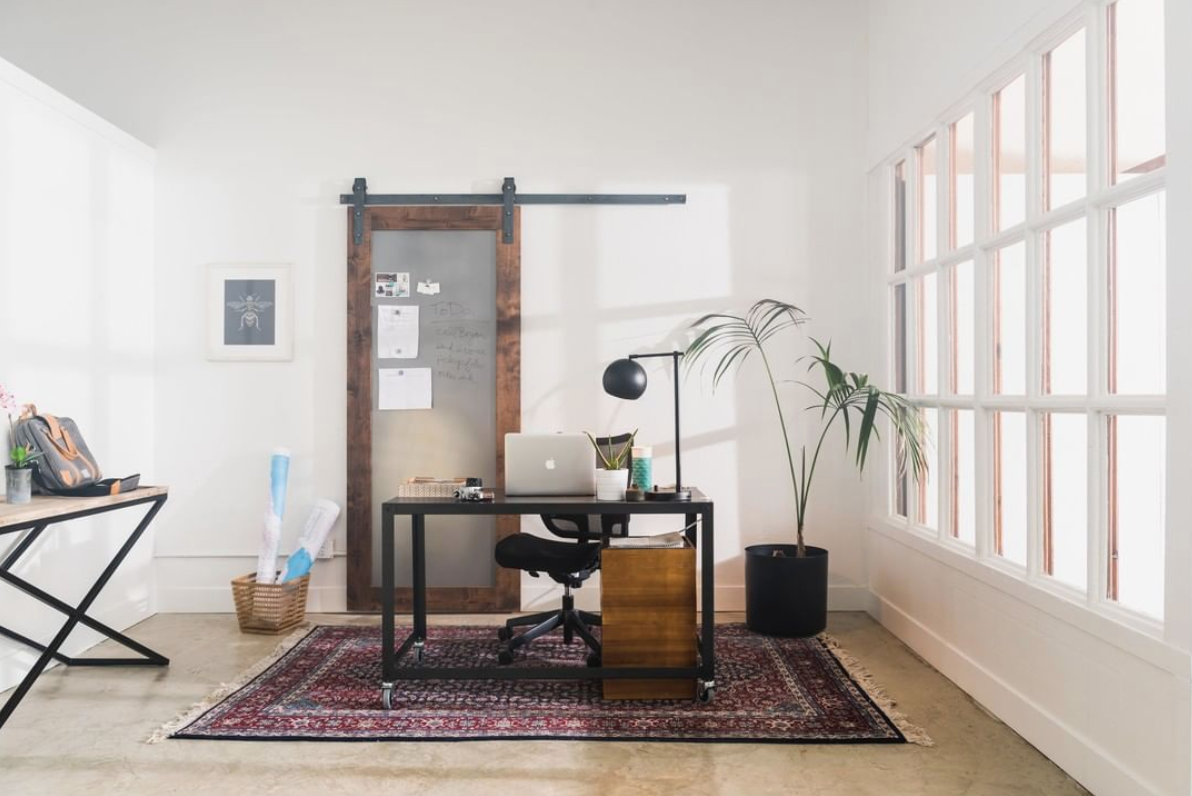 Work doesn't always have to be boring, especially when your office is organized and styled how you want it! If you decide to use any of these ideas we would love to see them! Post your home office photos on Instagram and tag us @artisanhardware !