The great outdoors put the "barn" in Barn Doors! Barn doors originated as an exterior door found on barns and stables. Most barn doors even today are still made with original barn door designs like the full or half X design! However, today you can find almost any style of barn door including, modern, contemporary, rustic, mid century, and french!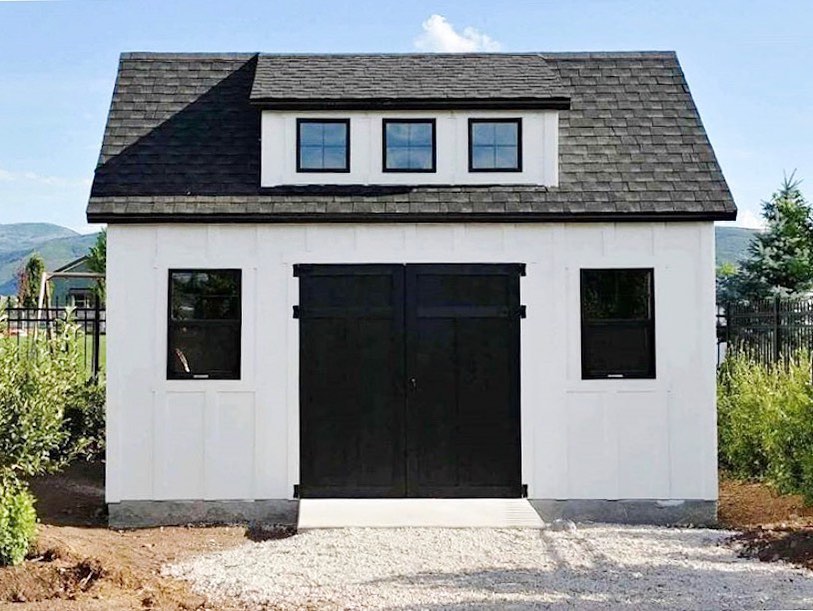 Here's a few popular places to put an exterior barn door!
Porch
Imagine walking through beautiful exterior barn doors onto a stunning porch with amazing views! Your porch is a great place to put an exterior barn door and it's an easy addition that can add a lot of texture and design to your backyard. We have seen some stunning backyards featuring an exterior barn door that just puts the cherry on top!
Pool House
If you have a pool house or want a pool house this is another reason to just do it! Adding an exterior barn door to your pool house will give it that beautiful rustic and farmhouse look you've been dying for! Add a few lights and enjoy a night by the pool!
Shed
Sheds are a super common place for exterior barn doors, they can make an old shed look a hundred times more classy and authentic. Choose a classic styled barn door like the
Farm
or
Stable
exterior barn doors for a rustic and outdoorsy look and feel!
Shutters
Exterior barn doors can be placed on the sides of windows like shutters for some additional flare to the first impression of your home! You can pick a stain finish to display some of that natural wood grain for a woodsy look or you can pick a paint finish to match the exterior accents of your home!
Now that you have a few ideas on where to place an exterior barn door, it's time to pick and customize your own! All of our exterior barn doors are made of Cedar with an exterior grade finish for a long lasting exterior door!
Click here
to shop all of our exterior barn doors!