Artisan offers 3 different styles of sliding ladders. The
Artisan Sliding Ladder
, The
Artisan Sliding Ladder Metal
and the
Library Sliding Ladder
. Measuring for your sliding ladder is actually very simple, but the wording can get confusing. We're going to clear that up for, right here!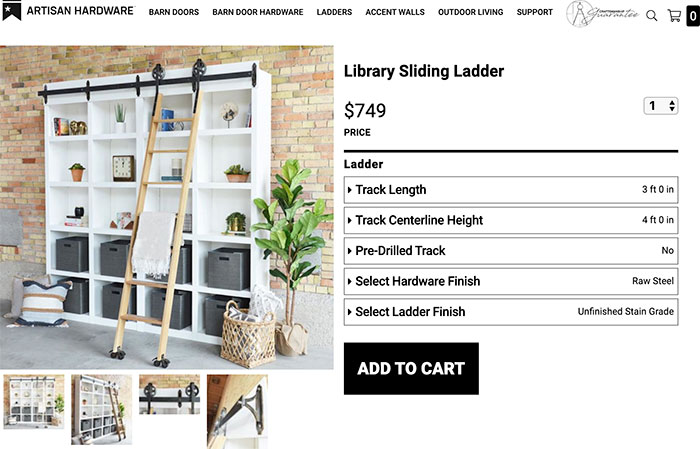 When ordering your sliding ladder, you are first prompted to put in how long you would like your track. This will depend on the range you would like your ladder to be able to reach. You can choose anywhere between 3' to 21' and 11".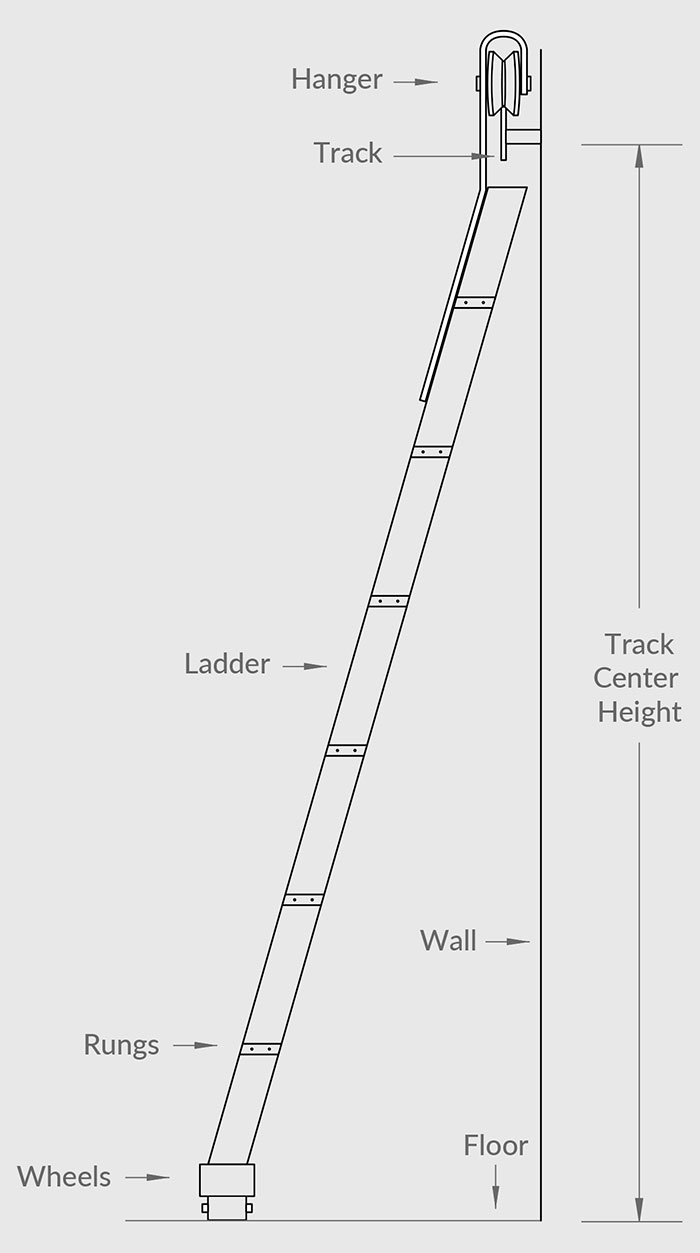 You will then be asked for the track center height. The "track center height" is the distance from the floor to the center of where your track will be. This will be where the lag bolts will attach. Once your ladder is installed, it will be angled. This measurement will help us calculate how long your ladder needs to be with the angle included. The actual ladder height will be calculated by Artisan.
Each ladder that Artisan offers has its own benefits to the buyer, but the
Library Sliding Ladder
is our favorite pick. It's the sturdiest of our wood ladders and the steps are wider, providing more sure footing. Every ladder is made to order with the customer's specific needs in mind.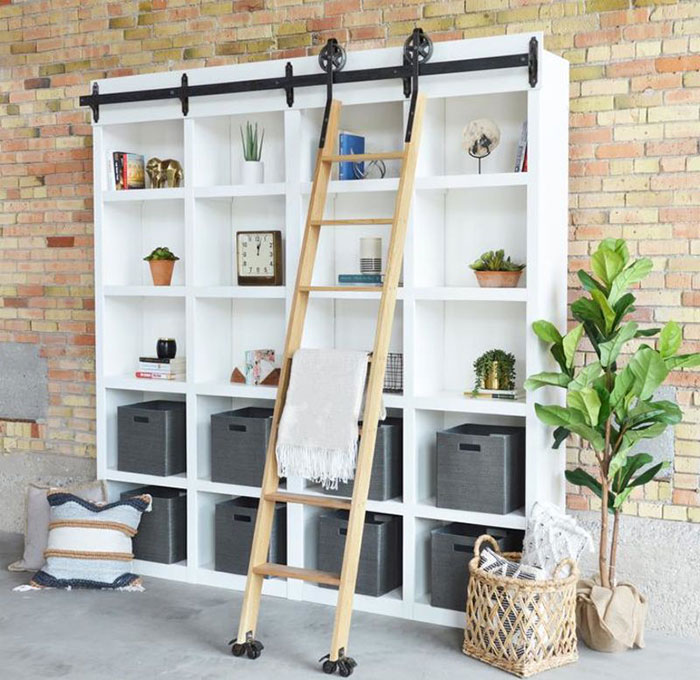 We're sure you'll love your sliding ladder! If you have any other questions or need
help
ordering your ladder, give our sales team a call. They are very knowledgable and would love to help in any way they can.
If you are looking for a nonsliding decorative ladder, click
here
.