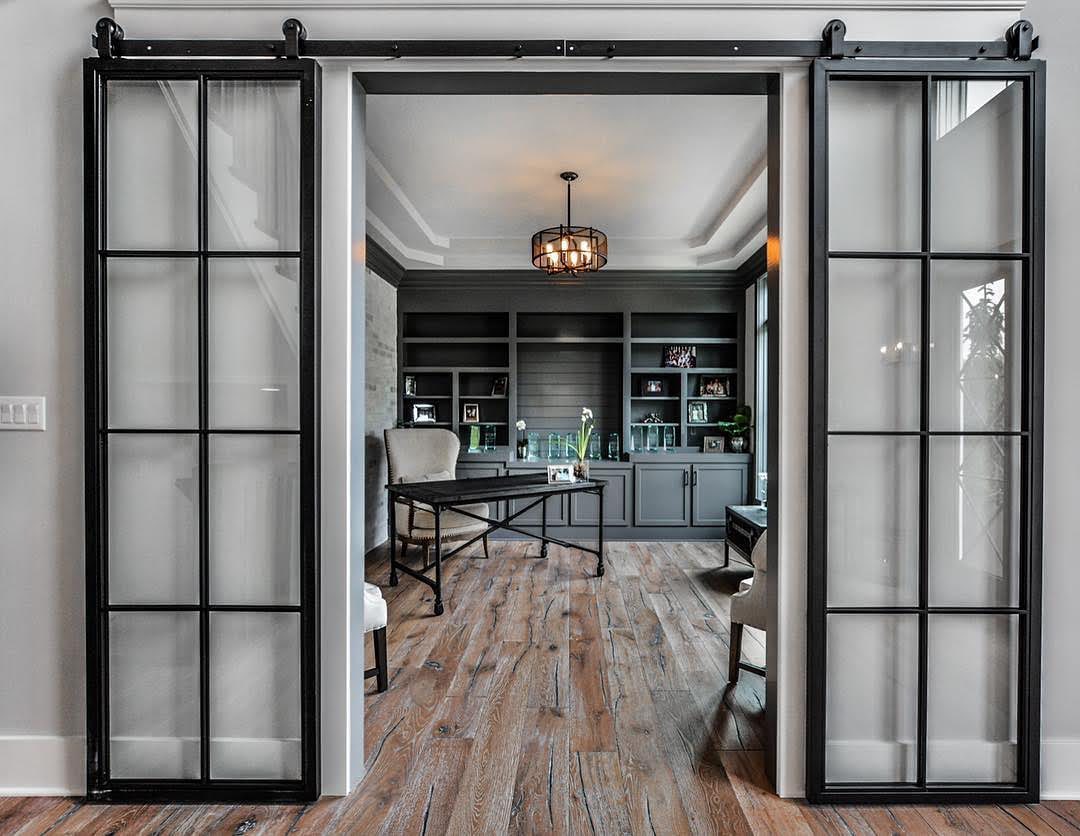 Believe it or not, there are a few ducks that need to be in a row before you are ready to install your barn door! We know you are excited and eager to get that beautiful piece of wood hung, so we have compiled a list of a few items you should make sure are completed before installing your barn door!
Space
The most important item is making sure you have enough space for your barn door. For a standard
sliding barn door
, your track needs to be twice as long as your door, so when your door slides open it's not blocking anything or preventing you from walking through the doorway.
Measurements
Double, triple, and quadruple check your measurements. It's very important to order your barn door with the correct measurements so it fits the wall and doorway you are wanting to place it. If you are unsure of how to measure the doorway
click here
for more info! We want to make sure your door is the exact size you're looking for!
Headers
What is a header? A header is a piece of solid wood or metal that acts as an anchor for your barn door. It's very important to find out where the studs are on the wall you are planning on placing your barn door. If you are placing a barn door on a new wall you can easily place a wood blocking in between the studs behind the drywall and not worry about a header. However, if you are placing your barn door on an existing wall, a header is a great option to consider.
Remove Trim
Another important task that needs to be completed before installing your barn door is removing the interior door trim. If you're replacing a hinged door with a sliding barn door, you're going to want to remove the door trim with a pry bar or hammer. Once the trim has been carefully removed make sure to pull out all the casing nails and remove any extra calk on the wall.
Once each item on this list has been taken care of, you are ready to install your barn door! If you have any additional questions or concerns feel free to contact our service team, they are very knowledgeable and can answer any questions you may have!
Click here
to see our hours of operation and contact information.