Picking out a color for your barn door is a big deal. You want it to complement the door style and the rest of your home. Artisan has 20 different wood finishes for you to choose from. Although we have plenty of options, you might not see one you love. If this is the case, simply choose to have your door unfinished. An unfinished door will allow you to paint or stain your barn door to the exact color you're looking for.
So how do you go about finishing your barn door yourself? Once your order has arrived and you've picked out the perfect color, you will want to finish your door as soon as possible. An unfinished wood door can become warped if it sits too long.
If you ordered your unfinished barn door from us, it should be already sanded and ready to paint. Gather all the tools you'll need and have them nearby for convenience while you work. Lay out a tarp to avoid getting paint on any surface you don't want to. Get your paint bucket, drip pan, roller or brush, and get started!
The biggest challenge your face when finishing your barn door (besides choosing a color) is deciding on how you want to paint your barn door. Do you want a nice thick coat or maybe you want to go a little lighter for more of a weathered look. Either way, this is your chance to show off your personal style and get a little creative.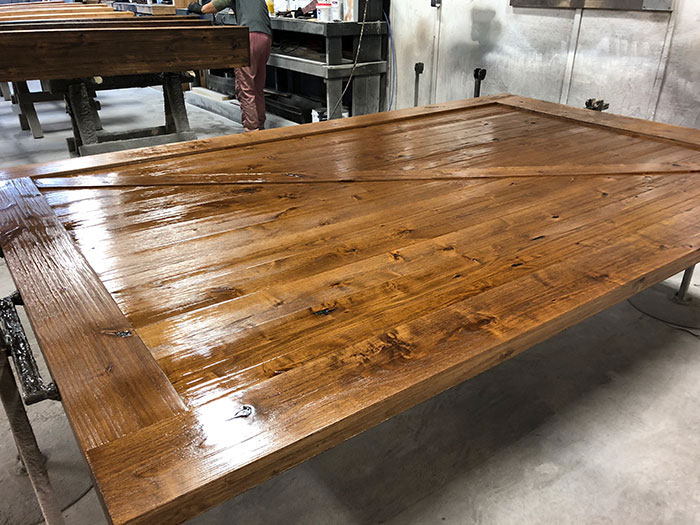 Once you are happy with the layers of paint or stain, let your barn door sit and dry. After it's dry, you may want to consider adding a sealer or varnish. This will help your door stay in tip top shape for longer.
If you find that you need help while painting your barn door, give our service team a
call
. They will be able to talk you through the process.
Any of our wood barn doors can be ordered unfinished. Shop the whole collection
here
.