It's no secret. We LOVE sliding barn doors. We think everyone should have one in their home, but we're a little bias. Even though we think it would be awesome if every door in your house was a sliding barn door, it might not be the right fit for you…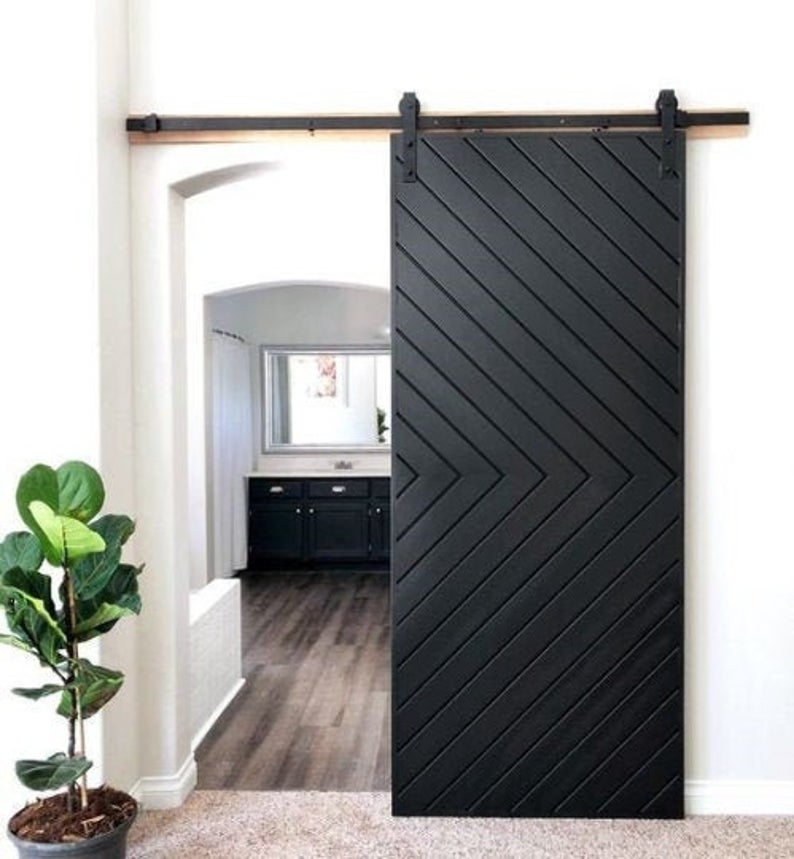 Space
The biggest determining factor will be if you have enough space. For a standard sliding barn door, your track will need to be twice as wide as your door. That way, when you slide it open, your barn door will not obstruct the doorway.
Even if you have enough wall space, you might not have room above the door frame for the track. Standard tracks need at least 7 inches. If this is your only hang up, you happen to be in luck! We have a few low clearance options. The
No show Hardware
and the
Micro Top Mount Hardware
are both great solutions.
Privacy
When deciding on a barn door you will need to consider how much privacy you need for that space. If you're worried about being able to lock it, don't be. There are a few different lock options for barn doors. A popular option is a hook and eye latch. This lock allows you to have some privacy, but if someone really wanted to get in, it would not be too difficult. We would not suggest this option for locking up any valuables.
Barn doors block a lot of sound, but they are in no way soundproof. If you're thinking about using a barn door for a music room, you might be a little disappointed by how much sound can escape. For any normal use in your home, a sliding barn door will block noise just fine.
There aren't enough reasons to not get a barn door, but these two reasons are something you will want to consider. Space and privacy are important, but if you can check those boxes off, start ordering your barn doors today! Check out our collection of barn doors
here
.
If you have any questions or need help ordering, give our service team a call. They would love to assist you.