French doors can be traced back to the 16 century. They were originally designed to be windows that opened wide enough to walk through. They quickly became popular because of all the natural light they offered. Eventually, French doors evolved into actual doors instead of extremely large windows. Although many people think a French door needs two doors to be considered a French door, it is actually all about the window-like design placed over the glass. We commonly see French doors in pairs, but it is possible to have a single French door.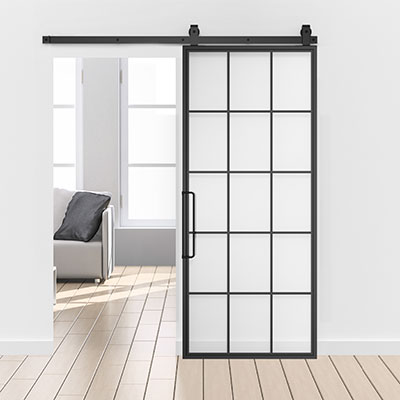 It's clear to see why French doors have stayed so popular. Exterior French doors offer more natural light and can make a room feel more welcoming. Interior French doors are perfect for home offices. They can offer privacy without shutting you off from the rest of the home. French doors seem to add a timeless and elegant feel to a home.
Hinged French doors can take up a lot of space, but we don't want you to miss out on any of the benefits of having one, two or maybe three in your home! For a hinged door to swing, you can need up to 10ft. That's a lot of valuable space! With any of our French barn doors, you don't need to worry about that. They slide back and forth against the wall, leaving you with more space to work with!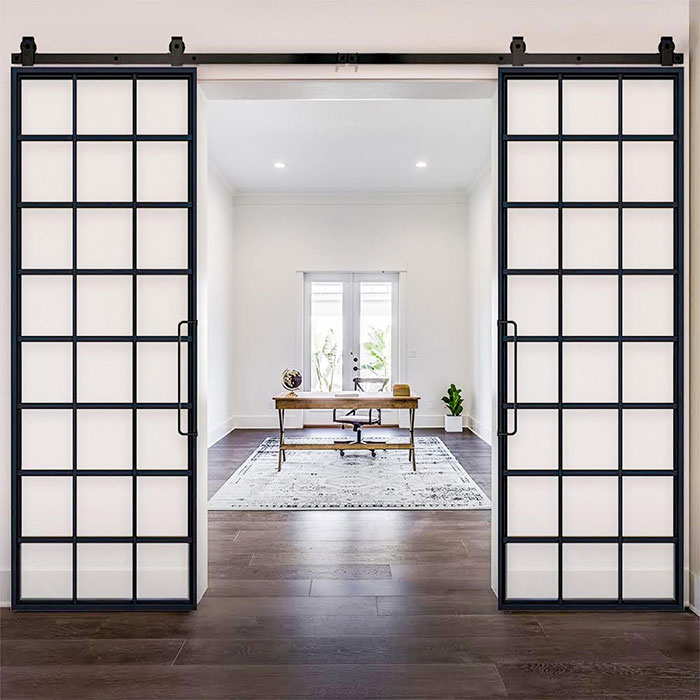 Here at Artisan Hardware, we make a few different styles of French barn doors. Each one can be made into a double and customized to fit your exact dimensions. Not to mention, they are available in multiple finishes, so you can match them to your home perfectly. Our most popular and traditional french barn door is our French Panel Barn Door. Click
here
to check it out!
If you have any questions about our French barn doors or need help with an order, please don't hesitate to contact us. Our service team would be happy to help.
Shop the whole collection of our barn doors
here
.