When renovating homes or purchasing a new-construction, many homeowners choose to buy custom size doors. These doors are fitted to the exact dimensions required for the door opening and are made with the highest quality materials for durability and insulation. A custom door is not only necessary, but also preferred in many situations.
6 Reasons You Might Need Custom Size Doors
Update Old Homes
Custom Home Construction
Complement Existing Interior Design
Customizable Features
Increase Home Value
Durability and Longevity
Going custom might feel like unknown territory, but Artisan Hardware makes the process simple. To begin the process, you'll first want to understand the difference between a standard door size and custom size, and then explore the reasons you might want to replace an existing door with a new, custom size door.
Take a look around your house. Could your garage, glass door, barn door, or screen door use a facelift that requires dimensions that are different than the standard size? Well, then your home might be a contender for a new, custom size door.
What Are Standard Door Sizes?
Now that building codes exist, doors usually fall within a range of dimensions. This coding exists so that the majority of occupants can safely fit through the size of the opening. Standard door sizes will vary depending on door type and function.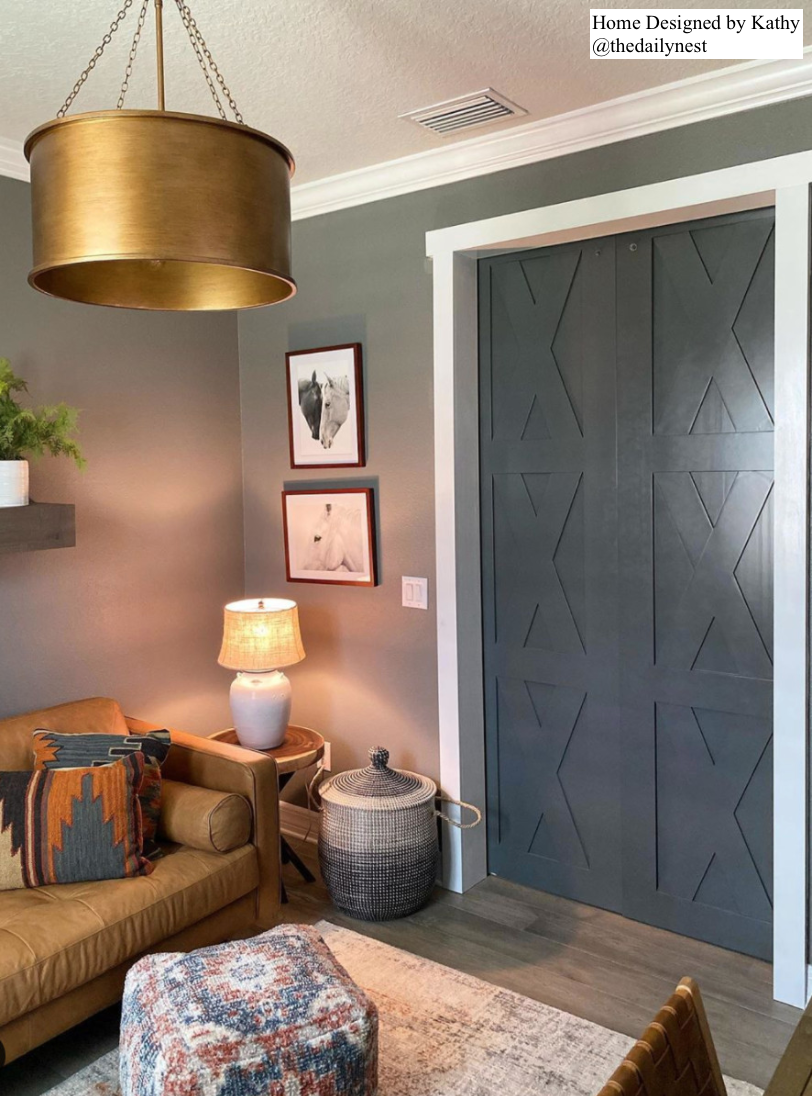 Interior Door Size—
For an interior door, the standard door height is 80 inches minimum and the standard door width is 32 inches minimum for a single door. Double this number for the total dimensions of a double door set. Door thickness usually falls around 1 ⅜ inches. These dimensions are true for all doors that act as room dividers, even non-traditional room dividers like a
barn door room divider
. Door size for other classifications of doors will deviate from these dimensions. For example, closets and pantries are allowed, by code, to be slightly shorter and more narrow, such as 78 inches by 30 inches. In contrast, an interior door that must meet ADA regulation is much wider than a standard interior door, usually falling around 36 inches wide to allow for those with mobility limitations.
Exterior Door Size
—Exterior doors, like an entry door or a set of patio doors, also have standard sizing. Most doors stocked by the big-box stores will fall around 80 inches in height and 36 inches in width per door. A standard door is usually two inches thick to allow for door insulation.
6 Reasons You Might Need Custom Size Doors
There are certain situations when a homeowner or builder might choose to purchase custom size exterior doors or custom size interior doors. Usually, in these cases, it is difficult or impossible to find a stock door that fits the required dimensions. Below is a list of some potential situations in which custom size doors are the best answer.
Update Old Homes
Most municipalities around the United States have established building codes in regards to interior and exterior doors; however, this wasn't always the case.
Depending on the year your home was built, you may not have interior or exterior panels that fall into standard dimensions. Depending on your city's coding, you might be able to replace your doors with the original dimensions, but this will most likely require purchasing a custom size door—what most would consider as the better renovation option.
Sure, you could buy a new, standard-size door to replace your older panel, but then you have to increase your door opening to fit your larger panel. Altering the existing opening will not only cost more money and take more time, but you'll most likely have to pay a contractor to complete this task. The cost will quickly add up and you'll find yourself wishing that you had simply purchased custom size doors instead.
Custom Home Construction
While some are presented with the problem of updating an older home, others find themselves in the completely opposite situation. Custom home construction is a popular choice for those who aren't satisfied with the options presented in today's market or who wish to create a truly unique home that stands out among monotonous development communities.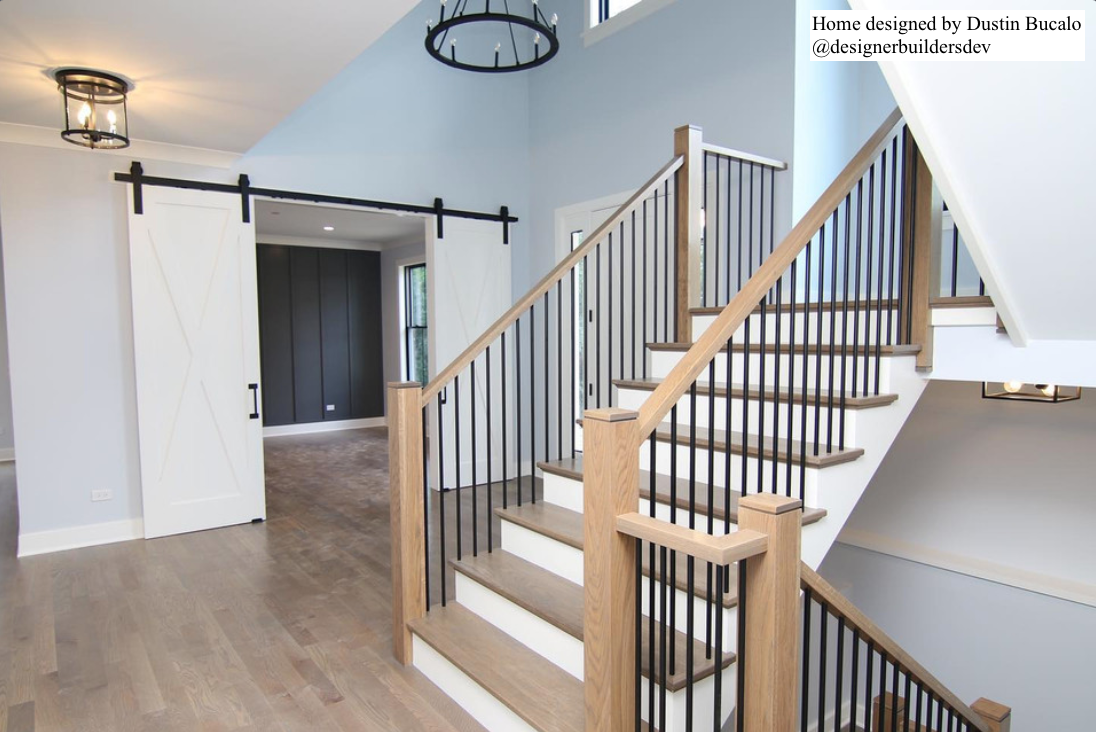 Custom size exterior doors and custom size interior doors are easy choices for a newly constructed home. Imagine installing custom size French patio doors that open and close with a touch of drama and a lot of style, or even custom size cabinet doors that mirror a favorite design you saw on Pinterest. Maybe you want to finally join the barn door craze and install gorgeous, one-of-a-kind custom size barn doors into your modern, farmhouse construction. All of these options are made easier and more accessible when seeking custom versus stock.
Customizable Features
Purchasing a door with custom dimensions also creates the opportunity for customizable features. Materials, finishes, hardware, and even door shape can all be woven together to meet your needs and design.
Whether you've chosen to install a sliding garage door, glass-paned French door, barn pocket doors, or even a pet door, attention and detail are given to all aspects of the panel, beginning with its dimensions and reaching all the way to the final piece of hardware.
Increase Home Value and Savings
Any renovation, big or small, increases home value, but a custom size door adds savings in a unique way. Just like a window, a door can insulate and regulate temperature (or, conversely, waste energy and money).
Exterior doors that aren't insulated or interior doors made with cheap materials will not keep the wind and chilly air from entering or traveling through the home during the colder months and, likewise, won't maintain the temperature in a room when turning on air conditioning or heat. This problem is only compounded when a door is poorly fit to its opening or frame. By installing a custom size door, you are adding a panel made of quality material that insulates when desired and always fits the dimensions you require. This saves money for the homeowner and adds value to the property as a whole.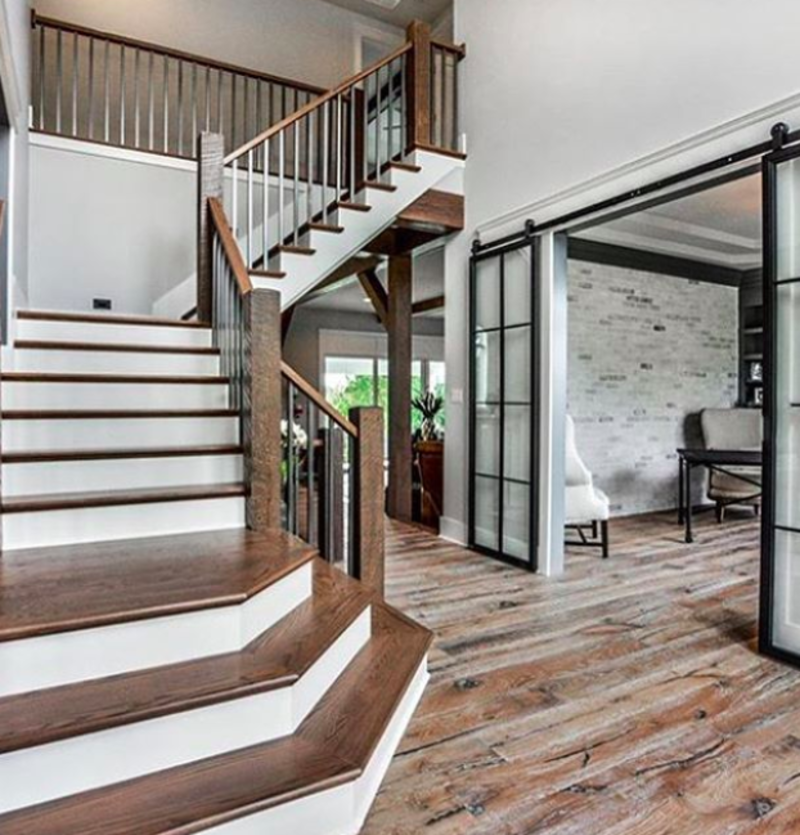 Durability and Longevity
Custom sized exterior doors and interior doors not only save money by insulating a home well, but their quality craftsmanship will last a lifetime.
Since each door is made-to-order with care and precision using only the best materials, your door panels will last and function for decades to come. This will also save you money in the long run because your investment will outlast stock options made of cheaper materials.
Where to Buy Custom Size Doors
Whether you're looking for a custom size pocket door for your bedroom entryway, a pair of custom size shed doors for your backyard renovations, or a stunning custom size front door, Artisan Hardware will help you with every step along the way.
Our custom-designed process can be summed up in three simple steps: dream, design, and create.
Dream: Crafting the vision for your door alongside Artisan Hardware representatives
Design: Experts begin the technical design process
Create: The team turns your vision into reality with care and passion for the project
Submitting a custom order form is the first step to begin working with Artisan designers, engineers, craftsmen, and fabricators. In this simple form, you'll need to provide contact information and a general description of your dream door.
Are you looking to install a large, wooden, custom entry door or a set of modern, interior custom size steel doors? Are you hoping to replace an old, fiberglass screen door with stunning custom size patio doors or looking for custom size French doors that complement the dimensions and style of the gorgeous transom leading into your living room?
The Artisan Hardware team will promptly respond to your inquiry and begin the exciting journey of crafting your dream door together as a team. Remember, nothing is off limits, so dream away!
How to Measure a Custom Door
There are a few things you'll want to keep in mind as you begin the design process. Project cost, door style, wood type, and door hardware are all among the conversations you'll have with your design team. They'll prompt you with questions, so don't worry about trying to fit all the information on the initial order form.
You might find yourself talking about solid core versus hollow-core doors, different wood species, as well as the hinges and lockset that will look best in your design. Most importantly, you'll need to talk dimension.
Depending on the type of door or doors you are planning to order, you'll need to take careful measurements of a few elements, like the door's frame and rough opening. If you're ordering a door for a new construction home, your architect will be able to provide you with these details.
The list below gives a rough idea of what you'll need to measure according to door type. Your Artisan Hardware design team will let you know if there's any other specific element needed.
Traditional Hinged Door:
You'll need to complete the following steps in order:
Measure the Door Slab
Remove the Trim
Measure the Frame Size
Measure the Rough Opening
Sliding Door
You'll need to complete the following steps in order:
Measure the Door Opening
Measure the Trim
Decide on Overlap
Measure Remaining Space
For a more detailed look at how to accomplish each task, check out our guide on
how to measure a door
.
It not only outlines the things you need to measure, but also goes through the process and tools you'll need to extract the exact numbers. Following the advice within this article will guarantee that your door arrives exactly as you need it, making installation a breeze.
Choosing Custom Over Bulk
It's pretty easy to understand why so many homeowners are now choosing custom size exterior doors and custom size interior doors for their home. Quality, longevity, safety, durability, and ease are all some of the top reasons people choose to order custom doors, but the option to fully customize the door is one of the most popular reasons people decide to work with the Artisan Hardware team.
It's so much more fun to be able to create a door that not only fits the dimensions your home requires, but also matches the interior design style you have picked for the space.
If you're feeling inspired, walk around your home to get an idea of which spaces might benefit from custom size designs. If you're looking for that little extra boost of inspiration, check out the
Interior Barn Door Ideas
to see how Artisan Hardware's beautifully crafted, custom size barn doors might complement your design goals.