Ladders are a common product that most of us own and use to reach items on tall shelves and clean dust off of places that we can't reach. But let me tell you, ladders have a whole new perspective with a creative extent beyond compare and today we want to specifically talk about our four different styles of ladders and guide you through the process of purchasing the perfect one for your home!
The first step to purchasing the perfect sliding ladder for your home is deciding on a style. We offer four different styles of ladders; the Decorative Ladder, the Artisan Sliding Ladder, the Library Sliding Ladder, and the Artisan Sliding Metal Ladder. Now let's dive into each style so you can really decide which one would best fit your home!
The Decorative Ladder
is exactly what it sounds like, it's a working and operating wooden ladder; however it's used to decorate a space by draping blankets on it, holding decorations for different seasons, or really anything you'd like to drape one it or hang from it. It's most commonly found leaning up next to a wall in a bedroom, living room, or bathroom!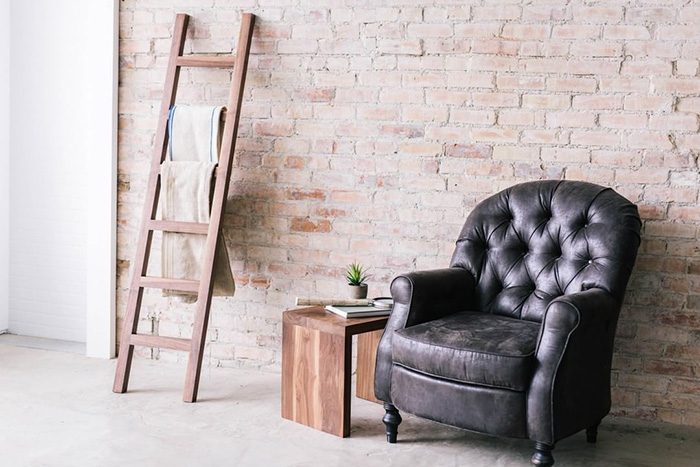 The Library Sliding Ladder
is next on the list of ladder styles and as you might already be thinking this ladder is most commonly found in libraries and studies. This ladder is very similar to the Artisan Sliding Ladder however, the hardware style is just slightly different. Both ladders operate the same way and can be used in the same manner to reach items on high shelves anywhere along the track!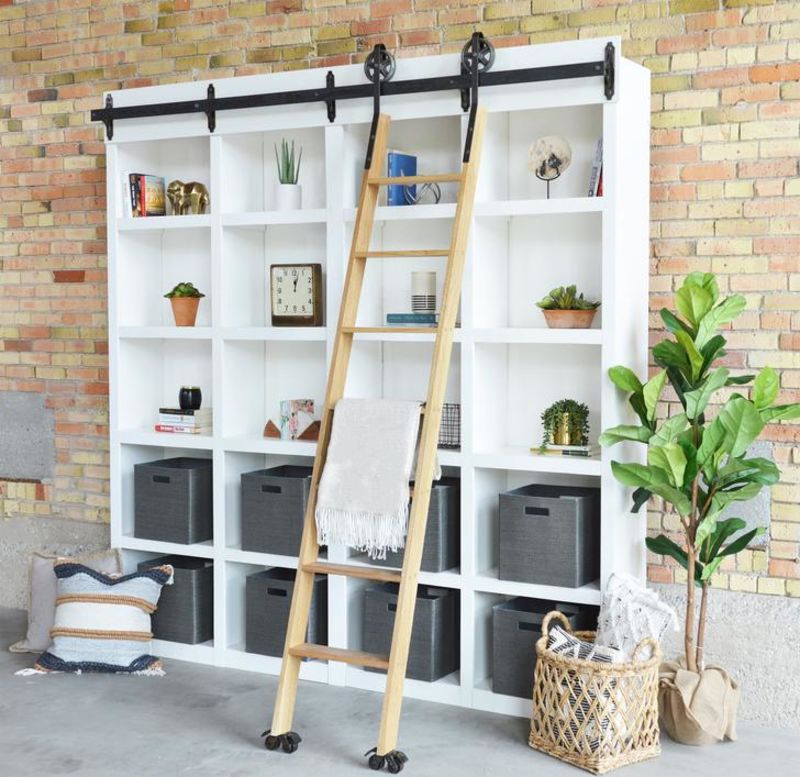 The Artisan Sliding Ladder
is on an entirely different level compared to your everyday ladder. Our Artisan Sliding Ladder is a working and operating wooden ladder that has wheels attached to the bottom of each leg and uses sliding ladder hardware to get from point A to point B. This ladder will make all of your sliding ladder dreams come true. This ladder is most commonly found in kitchens, pantries, attached to large/tall hutches, and we've also seen it used for bunk beds, and in closets!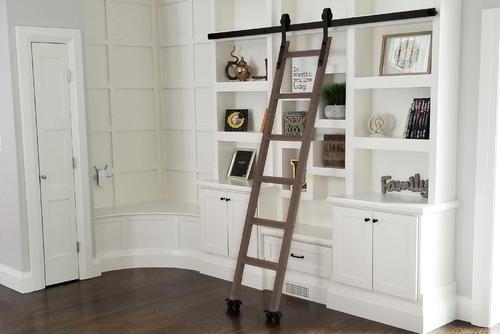 The Artisan Sliding Metal Ladder
operates in the exact same way as the Artisan Sliding Ladder, however, instead of being made out of wood it's made out of metal. The style of your home and the vision you have for your sliding ladder will determine which material will look better with your home decor. Metal ladders are more commonly found in modern and industrial styled homes, while wooden ladders are more commonly found in farmhouse and traditional styled homes.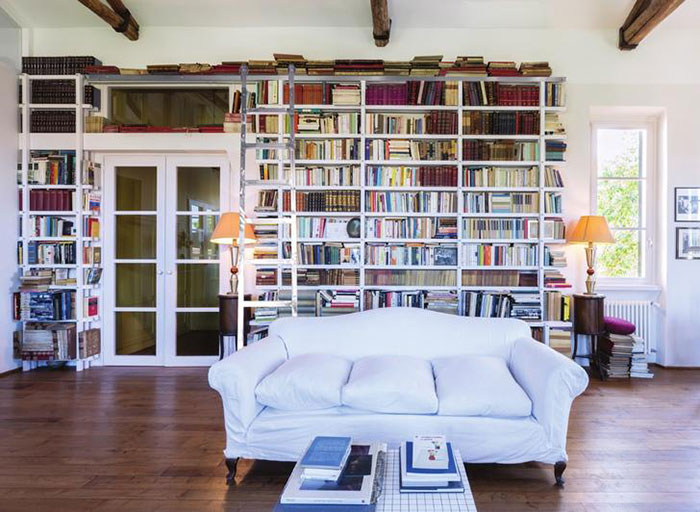 Now that you know a little bit about each of our styles of ladders let's move onto finishes. We offer sixteen different finishes for our wooden ladders and seven different finishes for our metal ladders. Our hardware can also be customized by finish, we offer seven different hardware finishes!
Next let's talk measurements. You can manually enter in your desired measurements for the ladder track and the height of the ladder itself. Both of those measurements will be based on where you are putting your ladder and how long you would like the ladder to slide!
Lastly, you can decide if you want your track pre-drilled or not, it does not cost any extra, it all depends on whether or not you want to drill the holes on your track yourself or if you want us to do it, totally your preference!
Then the only thing left to do is to hit that "add to cart" button and fill out your shipping and billing information! If you have any additional questions or if you need any additional help, a member of our service team would love to help you complete your order! Give us a call at
801-698-2641
!