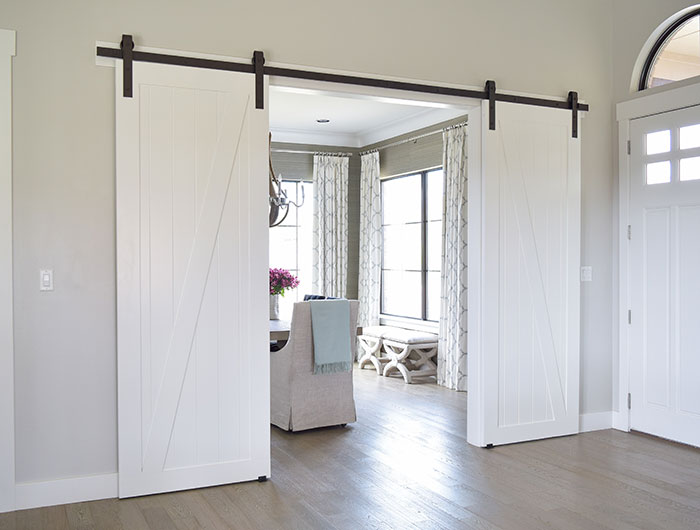 Barn doors have been continually growing in popularity! It's easy to see why! They are space savers, stylish, and they add a little more personality to your home. Before purchasing a barn door, customers often have a few questions. We've gathered those questions together and organized them for your convenience. Check out our FAQ about barn doors!
Barn Door FAQ
How Do I Measure For My Barn Door?
Measuring doorways without molding:
Measure from the vertical edge of the doorway to the opposite vertical edge. Add 2–3 inches for the total length of the door. This is to ensure the length of the doorway is completely covered.
Measure from the floor to the top of the doorway.
Measuring doorways with molding:
Measure from the outside edge of the vertical doorway molding to the outside edge of the opposite vertical doorway molding.
Measure from the floor to the outside edge of the molding on the top of the doorway. Subtract ½" from the height. This will ensure that the door will have clearance to slide open and closed without interference from the floor.
How Long Does My Track Need to Be?
Your track length should be twice as long as the length of your barn door.
Do I Need a Floor Guide?
Floor guides are completely optional but recommended if you want to prevent your barn door from swinging away from the wall. If you have small children, a door guide might be a good idea. To shop our door guides, click
here
.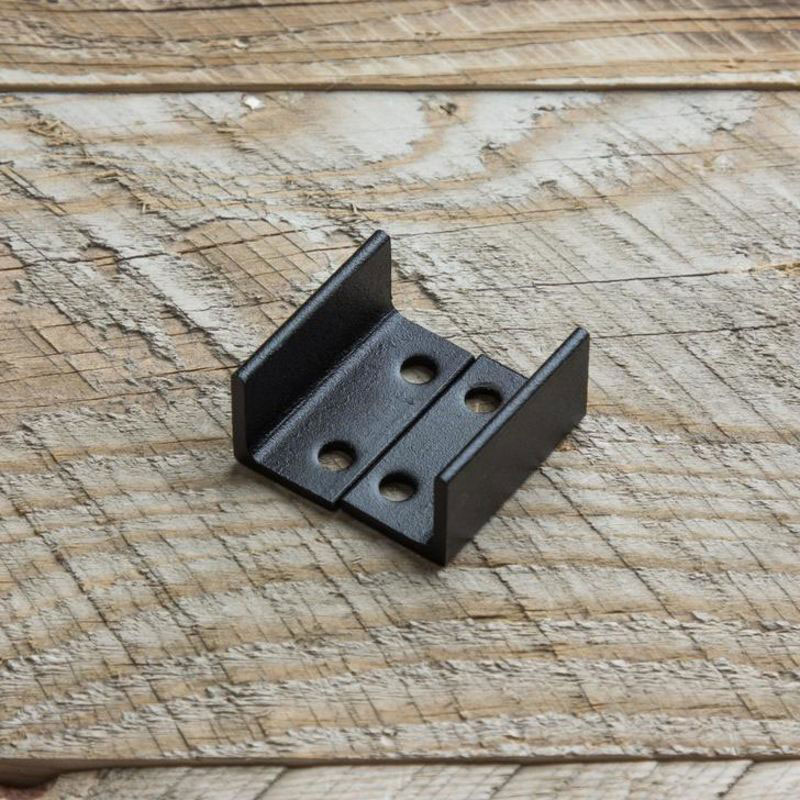 How Much Bigger Should the Barn Door Be Than the Opening?
You'll want your barn door to overlap your opening to ensure privacy. We recommend anding an inch on each side.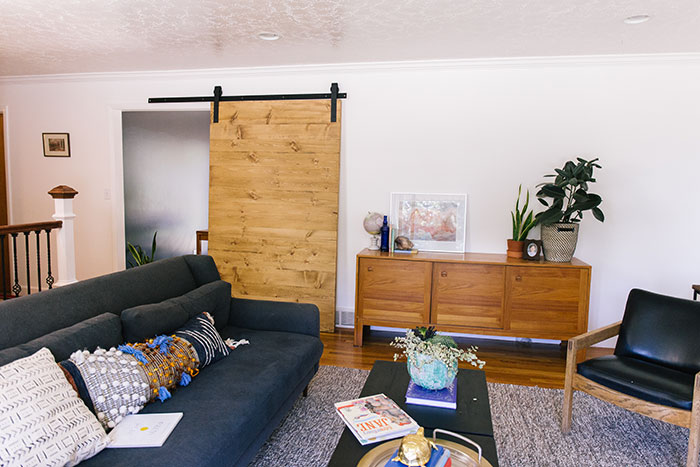 What is a Header?
A header is a long piece of wood that is installed before your barn door track. It replaces the need to have studs in just the right spot. If you are adding a barn door to finished drywall you most likely have studs that are not exactly where you need them. The header reinforces the drywall, making it strong enough for a barn door.
Do I Need a Soft Close?
A soft close is not necessary, but it will keep your barn door from slamming. Shop our soft close system
here
.
We hope these responses answered a few of your questions! If you have any other queries, please
contact us
. We would love to help! In the meantime, keep browsing our barn doors
here
.