Are you looking to add a little texture and detail to your room? Accent walls are a fun and easy way to do that! You can bring your own personality to your bedroom by designing an accent wall that pairs well with your bedroom decor, but also adds a little flare and interest to the space. We've put together a few accent wall ideas to help you decide!
Subtle patterns are on the rise and we are loving it. You can mix and match patterns as much as you want and it's totally okay! Accent walls are what you make them, you can be bright and bold with your color choices or you can keep it subtle and neutral!
Another popular and trending accent wall idea is wood paneling!
Wood paneling
is a super fun DIY project because you can paint it any color you want, but the wood still adds texture and interest to your room. We've also seen wood paneling used and left the way it is to display that natural wood color! This looks great if you're going for that natural and outdoorsy look.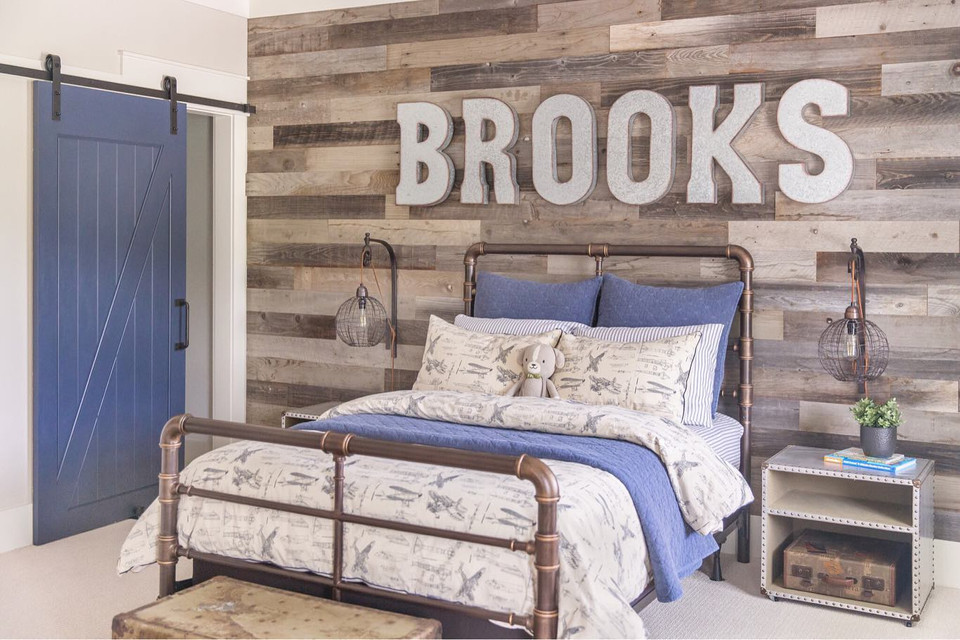 Believe it or not, wallpaper is still tending! Wallpaper is easy, it's cute, and it comes in so many different designs and colors perfect for any bedroom style. The installation of wallpaper is by far the easiest, and you can change it out very easily if you get sick of it or if you change the decor of your bedroom often!
Bold colors are also very popular when it comes to accent walls. Painting one of your walls a solid color that looks nice with your decor but doesn't take any attention away from it is key. However, deciding on a color isn't as easy as it sounds. If you've been having a hard time deciding on a color to choose, go with something neutral, I promise you won't regret it!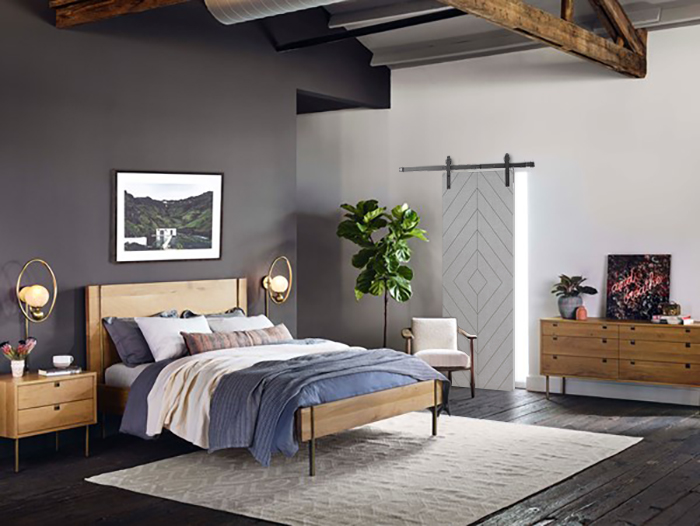 The last accent wall idea we have for you today is
metal panels
! Metal paneled accent walls look great in industrial and modern styled bedrooms! Not only will this add a lot of texture to your room, but you can also turn this into a super fun DIY project for your next bedroom makeover!
We would love to see all of your fun accent wall creativity! If you decide to use any of these ideas, post your images to Instagram or Facebook and tag us @artisanhardware !