It's September 30th... is that too early to start talking about Halloween? Well, we are going to do it anyway because the nights are starting to get chillier and the air is starting to feel just a little more spooky than usual! Decorative ladders are great for every season, but they are especially fun during Halloween, so let's discuss a few spooktacular ways to decorate your
decorative ladder
!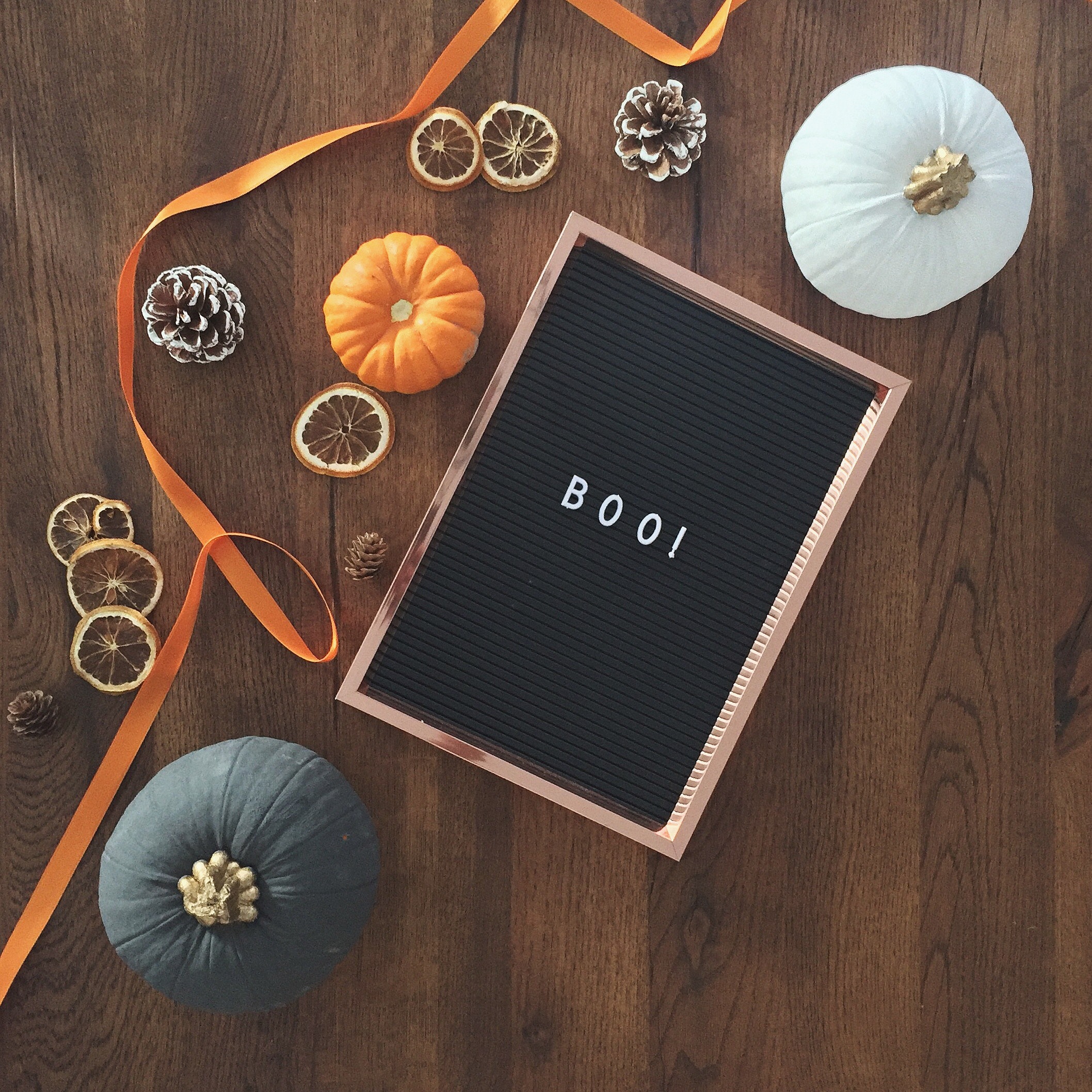 The first way you can decorate your decorative ladder for Halloween is by draping a few artificial spider webs around the top of your ladder and on each ladder rung. Depending on how spooky you want your home decor, you can even add a few artificial spiders to creep out your guests and get them in the Halloween spirit! Artificial spider webs are great because they are cheap, easy to put up, and they can be added to almost any halloween decor display for a little extra spookiness.
The next way you can use your decorative ladder for Halloween is by draping a Halloween colored or printed blanket on one of the rungs of the ladder. This is by far the most common ways to use and decorate a decorative ladder. This is a great idea if you're busy or not looking at doing anything too extravagant!
You can also decorate your decorative ladder with Halloween banners by tying each side of the banner to each side of the ladder. Banners are super simple and fun to make with string and a few felt cut outs! There are a ton of specific Halloween banner ideas on Pinterest!
Pumpkins are super fun to decorate with during the fall and Halloween seasons because they come in all different sizes, shapes, and colors! You can use pumpkins to decorate your decorative ladder by placing a few pumpkins of different colors and shapes on each rung. This is a great way to decorate because you can leave it up all the way through Thanksgiving!
The last way you can spook up your decorative ladder is by hanging a spooky or festive wreath from one of the rungs on your ladder. This looks especially great paired with one of the other decor ideas we've talked about today! Wreaths are fun and eye catching making them the perfect Halloween decor piece!
Pair all these ideas together for one epic Halloween display using your decorative ladder! We would love to see what you guys come up with! Post your spooky ladder pictures to Instagram and tag us @artisanhardware !