Did you know that the average home owner is unable to use 25% of their home storage because they can't reach it? Crazy right! Sliding ladders are a new trend that we are seeing more and more of in newer homes with emphasis on depth and design! Sliding ladders bring an entirely new element and aspect to a space that impacts the way that room functions and how you can place, store, and reach items! Below are 5 reasons why you should consider installing a sliding ladder!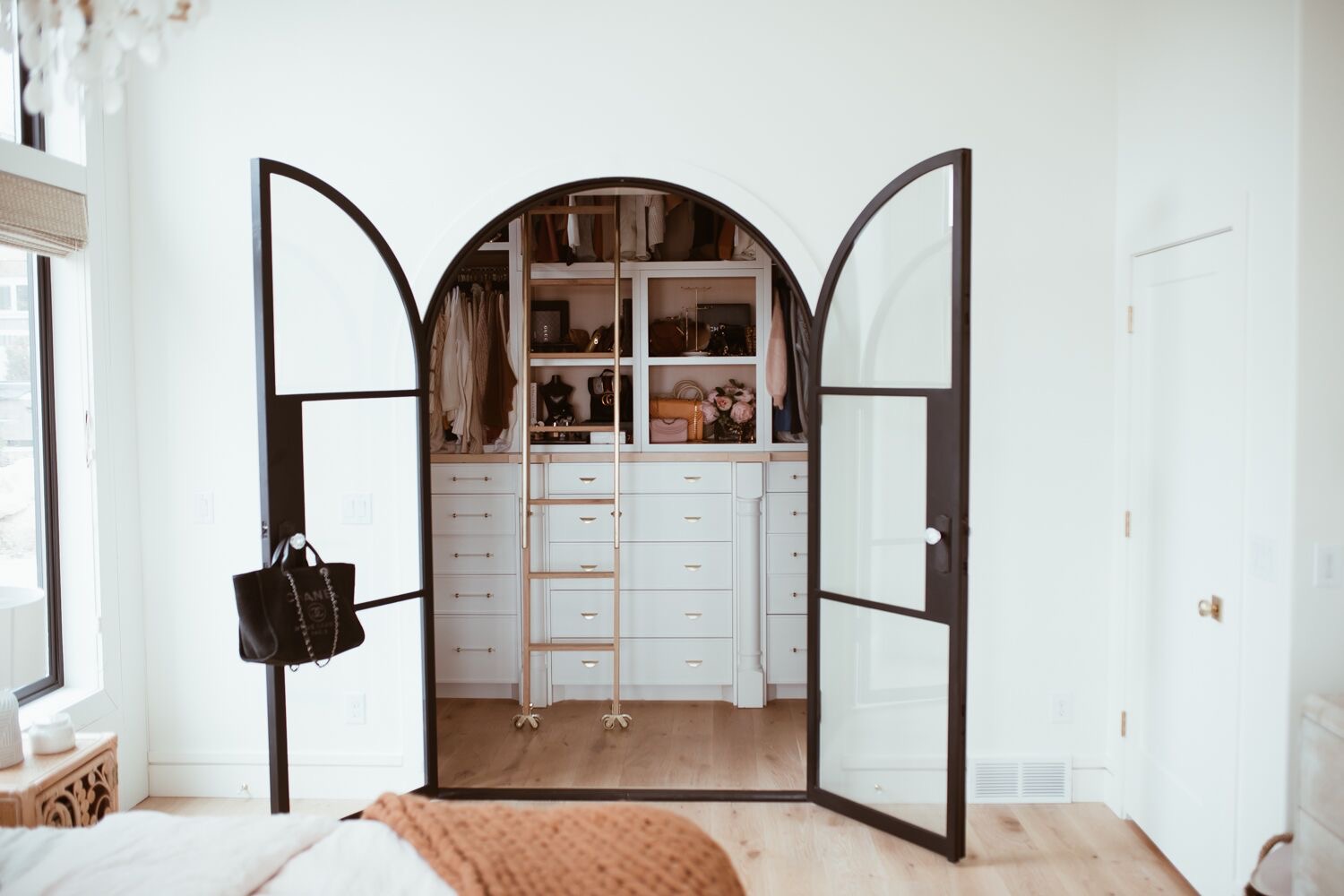 1. Convenience
Adding a sliding ladder to your home will provide you with a way to store items in places out of reach and reach those items when you need them! Avoid the hassle of going out to the garage and bringing a ladder inside to only take it back outside a few minutes later. Our sliding ladders are made from solid wood with many different finish options perfect for adding depth and design to any space, while also giving you the ability to reach items out of reach!
2. Design
Sliding ladders are the perfect items for adding design and depth to your home! We offer 3 different styles of ladders for every style of home and space. Sliding ladders can be added to kitchens, closets, bedrooms, built in shelving, and really any spot that you regularly need a ladder to reach items!
3. Functionality
Design and functionality go hand and hand with our sliding ladders! They are both stunning to look at and have the ability to be used as a regular ladder! Avoid letting your items on high shelves collect dust and install a sliding ladder. Installing a sliding ladder will give you the ability to use your space to the fullest at all times!
4. Aesthetic
As you've probably seen, ladders are being used as decor pieces in homes nowadays! People are draping blankets and other decorations over the ladders rungs for a cute and trendy look! So not only will the ladder by itself bring depth and design to your home with its natural wood grain and stunning finish, but it can also be used to drape decor and blanks on for added detail!
5. Safety
Have you ever needed something that's clearly out of reach but you climb on a chair or a shelf and try to get it anyway? Installing a sliding ladder will help you avoid putting yourself in danger when trying to reach out of reach items!
Sliding ladders are a true game changer when it comes to using your home storage to the fullest and reaching items that are out of reach! Add some design and depth to your space with one of our three sliding ladder styles!
Click here
to shop!