Sliding ladders are a perfect piece that add function and design to a space with endless possible locations. However, the hardest decision is deciding where you want to put one.
So, we've compiled a list of a few popular places to put a sliding ladder to aid you in your decision!
LIBRARY - The most popular place to put a sliding ladder is in a library. Adding a sliding ladder to a library or study allows you to utilize the functionality of the ladder while also keeping the style and feel of the library very prominent.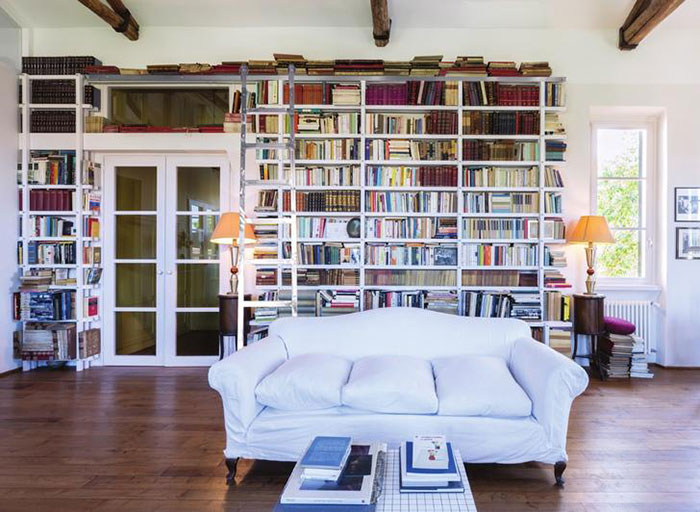 KITCHEN - Another popular place to put a sliding ladder is in a kitchen. We see a lot of people add sliding ladders to kitchen spaces for those hard to reach spots. They also help with keeping a clean kitchen by allowing you to reach on top of cupboards and cabinets!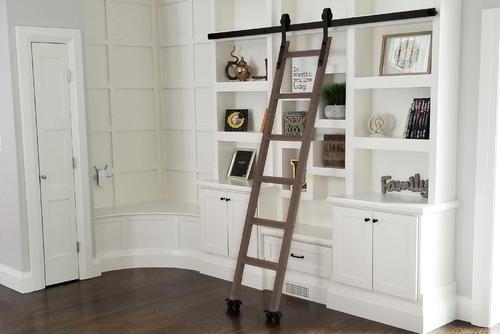 LIVING ROOM - Sliding ladders are also commonly found in living rooms next to tall bookshelves or any type of cabinet or shelf that may hold items that are hard to reach at ground level. Adding a sliding ladder () to your living room is also an easy way to add some design and style. We've found many people use sliding ladders to style their room and really give it that wow factor they've been looking for.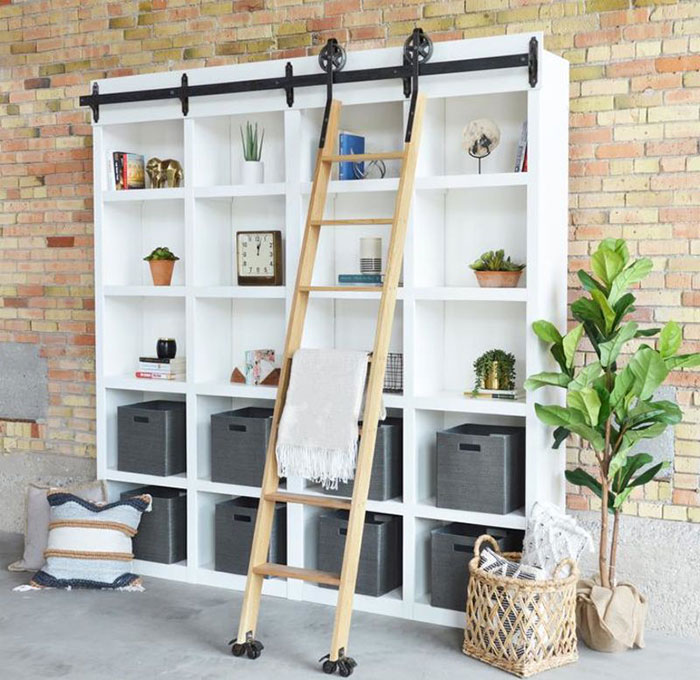 CLOSET - Another popular location for a sliding ladder is a closet. Sliding ladders can do wonders in a walk-in closet. They can help you stay organized, they can help you reach those top shelves, and they can help with the design and style of your closet!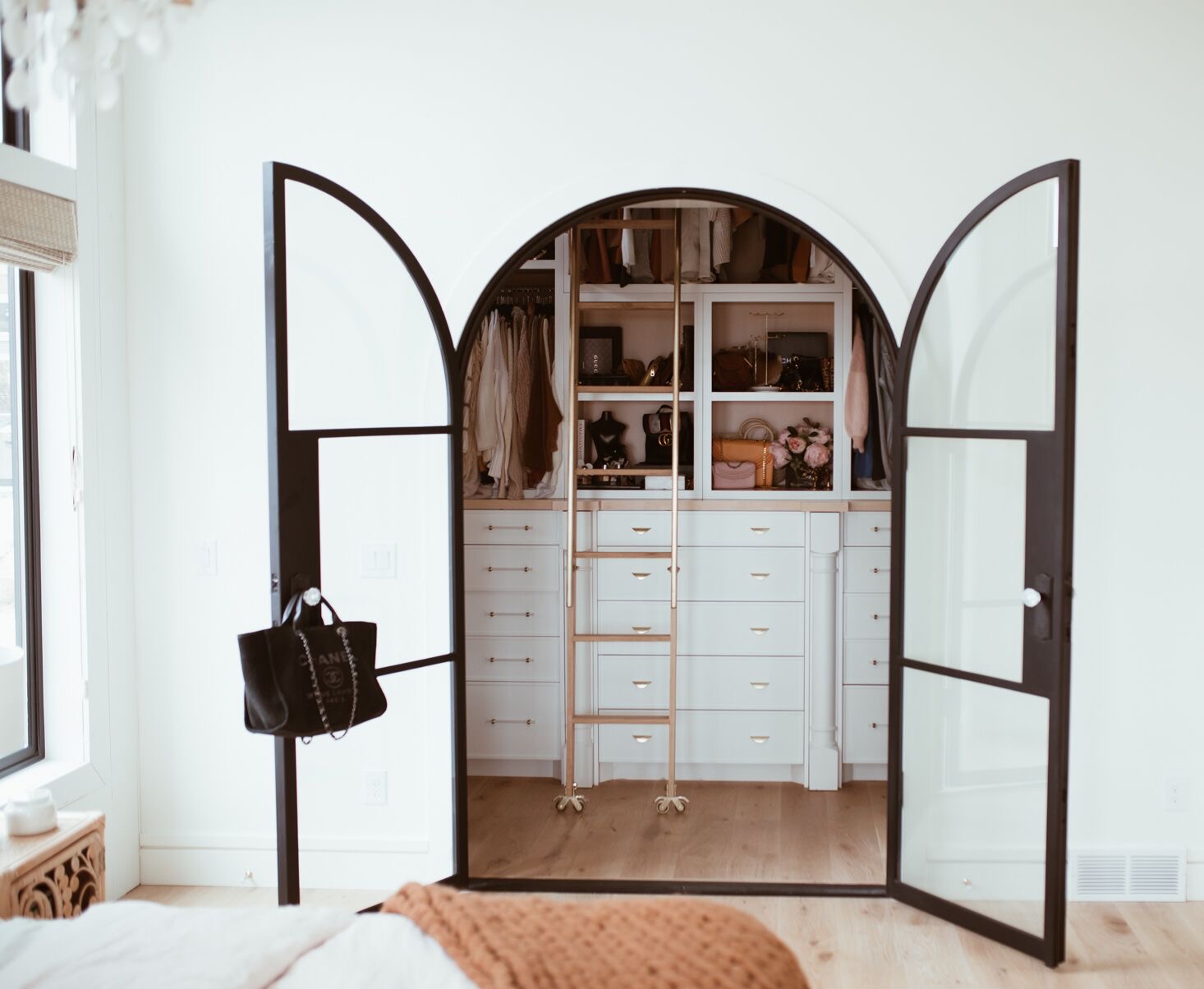 OFFICE - The last popular place for a sliding ladder that we have for you today is in an office. Adding a sliding ladder to your office can increase the style of your office, while also increasing the functionality. Sliding ladders can aid you in decorating a tall cabinet while also looking like a nice decor piece itself!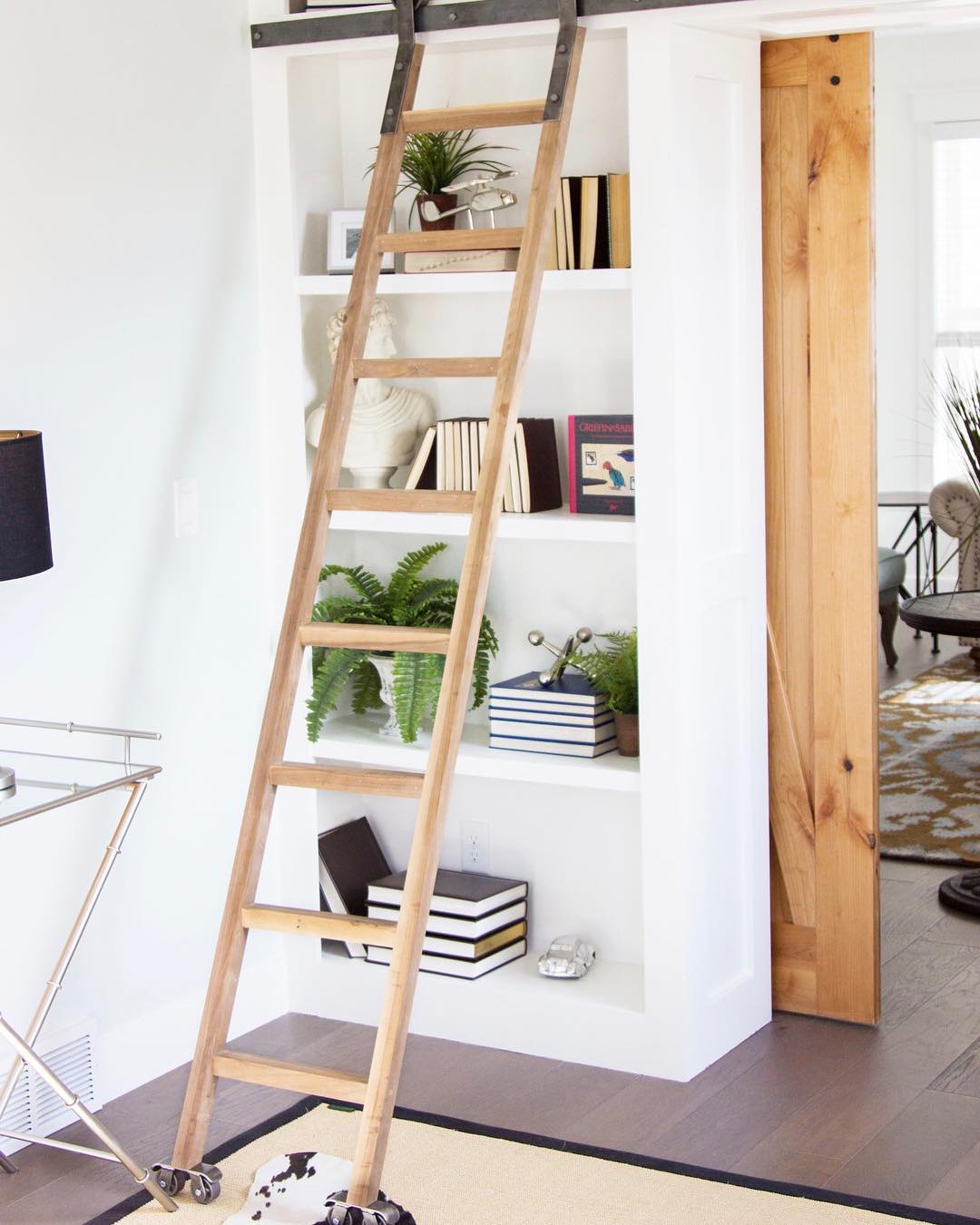 Sliding ladders are an amazing piece with great functionality and style. We would love to see where you've placed your sliding ladders!
Shop Artisan Hardware
for sliding ladders and decorative ladders!