Keeping your closet organized and tidy can be tough and overwhelming sometimes, especially when you can just close your
closet door
and ignore the tornado that happened inside it! But don't worry, we've gathered a few tips to help you keep your closet clean and organized that we will think you'll find very beneficial!
The first tip is to take everything out and make a mental note of everything you have. A very common reason most of us have unorganized and messy closets is because we have a lot of things we no longer need or use! Once you've cleaned everything out it's time to toss the clothes you haven't worn for years and anything that's broken or that you no longer use!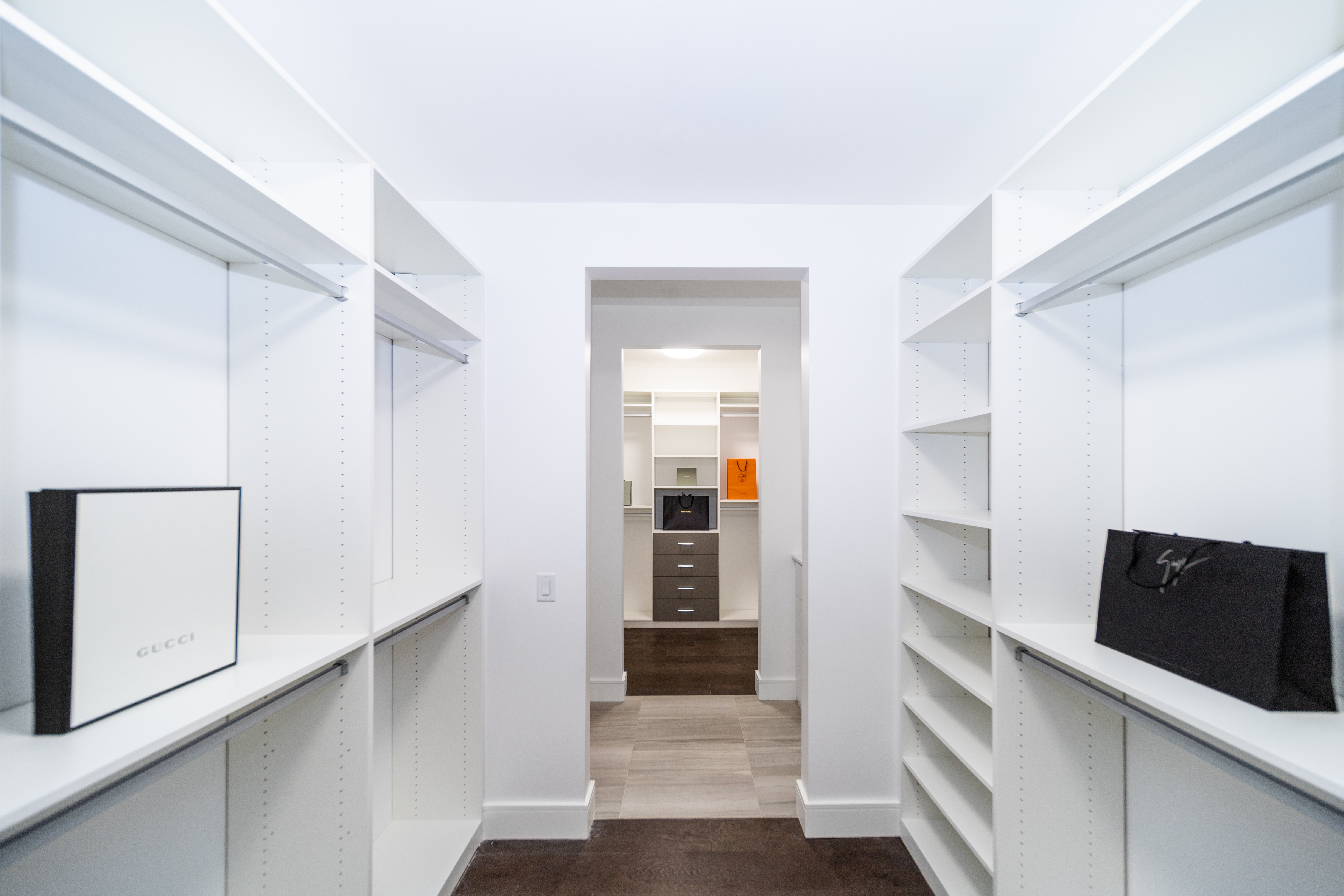 Next gather a couple of bins and start making piles of "like" items. This is a great way to keep items together and easy to find when you're in a time crunch! Now let's talk labels. Labels may seem tacky at times, but labeling bins and boxes in your closet will help you stay organized, especially for boxes of items you only use one or twice a year!
The layout of your closet is very important and placing the items you use most at eye level is key! If your most used items are easy to put away, you're more likely to put them away and keeping things off the ground and on the shelves is the first step to success!
Depending on the size of your closet, adding a
sliding ladder
is a true game changer! With the ability to reach high places conveniently and with ease, you'll be more likely to put things where they go, even if it's on the very top shelf!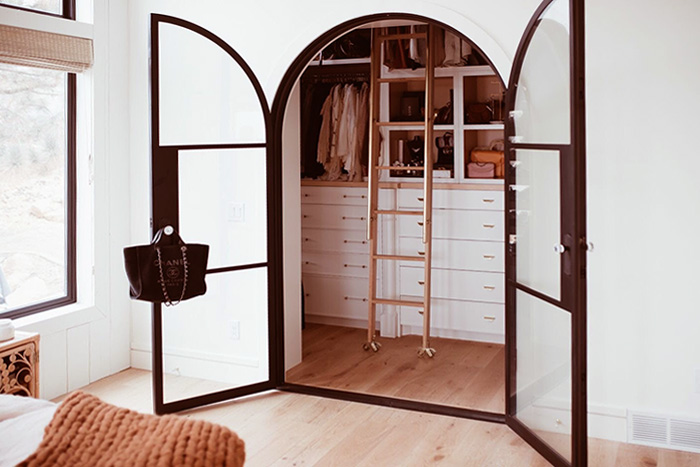 Lastly, let's talk shoe organizers! Shoes are one of the biggest problems when it comes to closet organization. No matter where they're placed in your closet they still make it look messy and unorganized. However, shoe organizers can tidy your closet up and give it more free space, leaving it looking cleaner than ever! Shoe organizers come in thousands of different shapes, sizes, and colors perfect for every closet!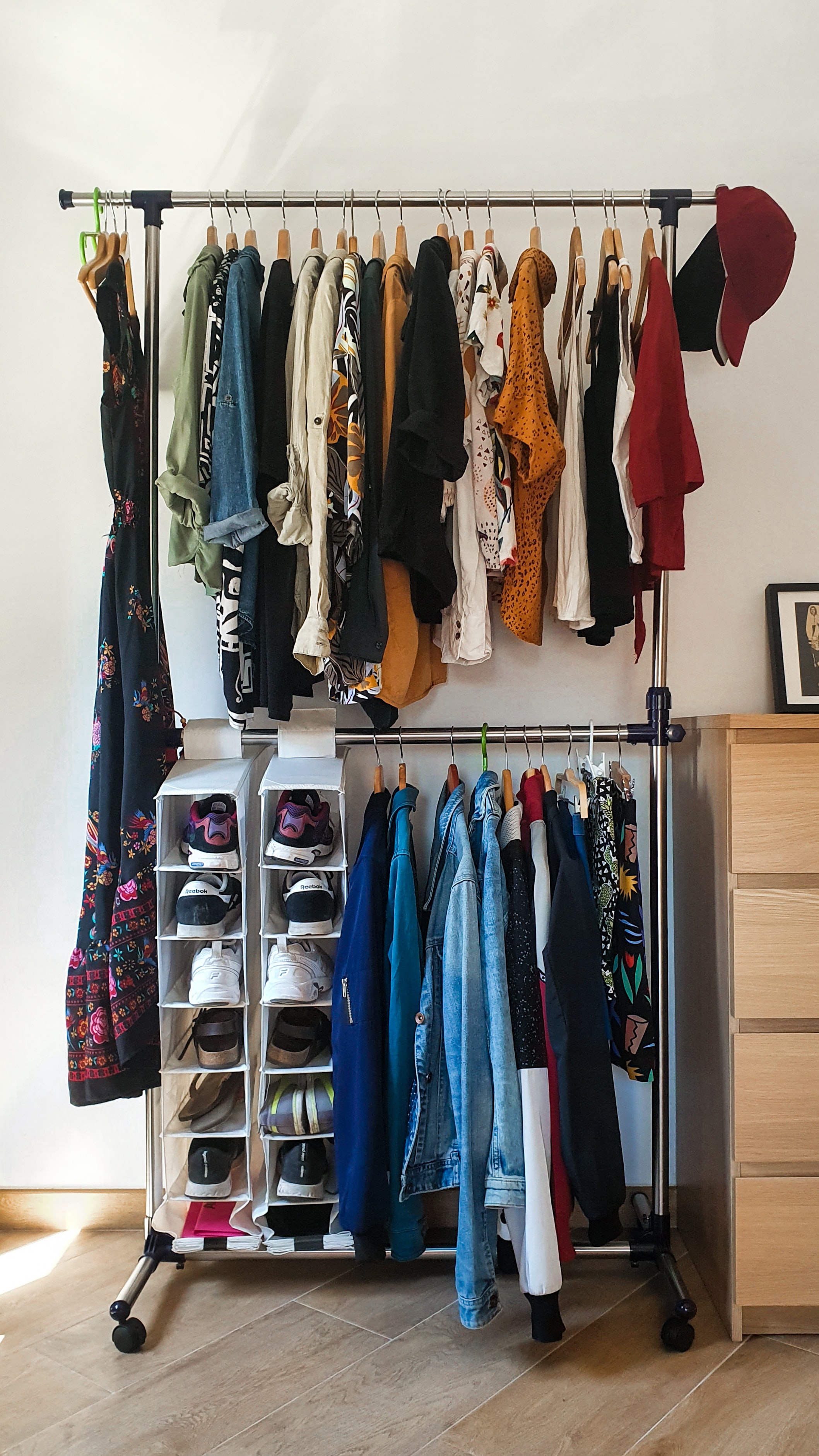 Now that you know how to keep the inside of your closet clean, let's talk about the outside! Put the finishing touches on your closet with a beautiful closet barn door paired with a barn door hardware kit of your choice!
Click here
to shop!