During the month of June, we shared a new space-saving idea every day on our Instagram. As we gathered these tips, we learned a lot and hope that you did too! For convenience, we wanted to share those tips with you here as well.
Install a paper towel holder under your sink for trash bags. This will keep them up and out of the way, leaving you with more room under your sink.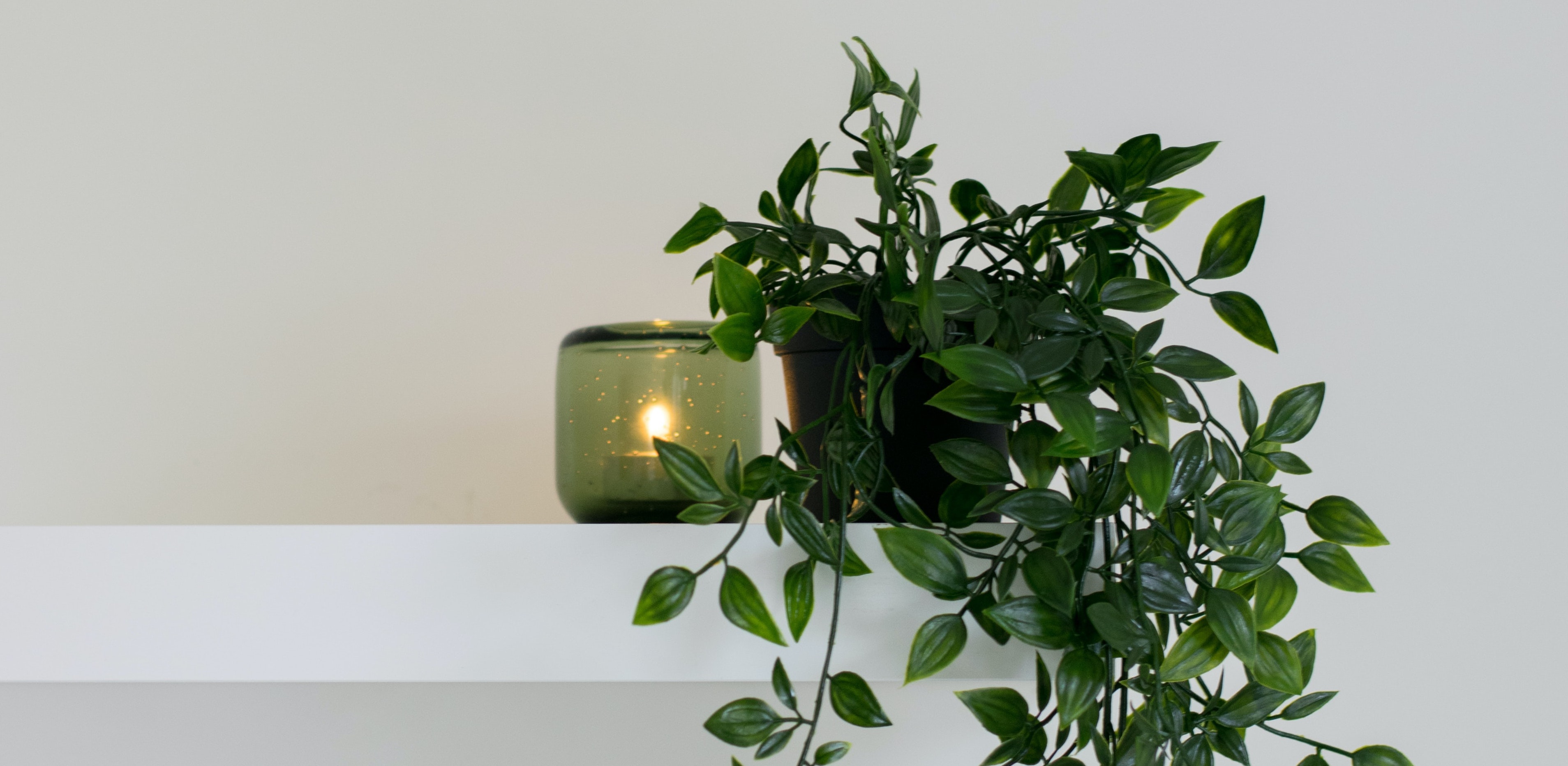 Shelving is your best friend in small spaces. A great space-saving idea is to install a shelf above a doorway. This trick is especially useful in bathrooms. A shelf above the doorway is the perfect spot for clean towels.
You know those shoe organizer things that hang so nicely in your closet? Well, you can use them for more than just shoes. Hang one up in your pantry and use it to organize snacks for your kids. Keep unhealthy snacks up higher!
Command hooks will be your secret weapon! Use them on the inside of a cabinet in your bathroom to hang up your hair tools. This also helps keep the cords from getting tangled. You can also use them to hang up cleaning supplies.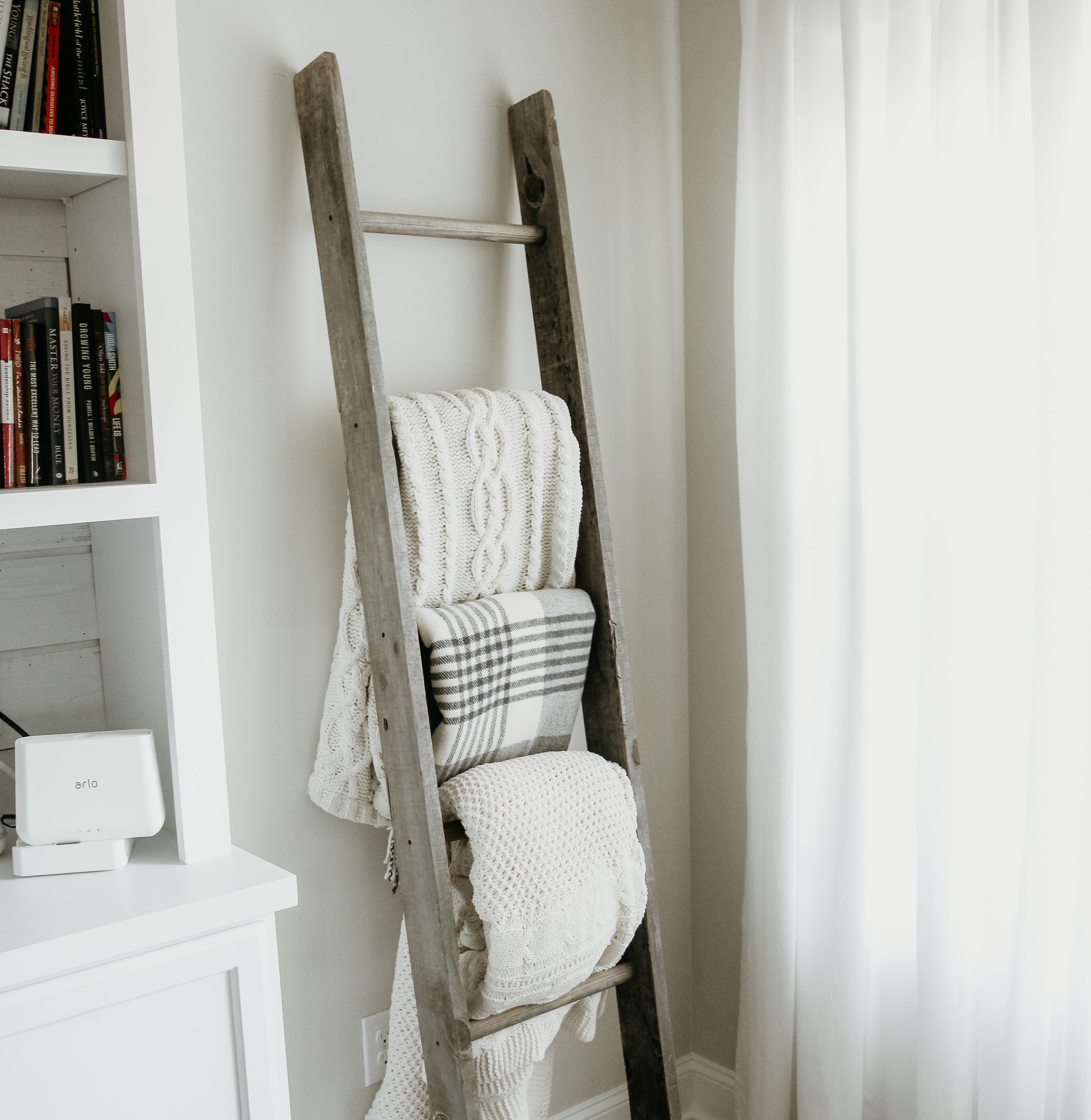 Decorative ladders are super useful in small spaces. Despite their name, they're not just decorative. Use them to hang up blankets in your living room or towels in your bathroom.
Hooks that hang over your door are so convenient! If you don't have some already, you'll want to run to your local home goods store and pick up. They easily hang over any door! Many people use them in their bathrooms as an extra place to hang towels or in their entryway for guests to hang up jackets and bags.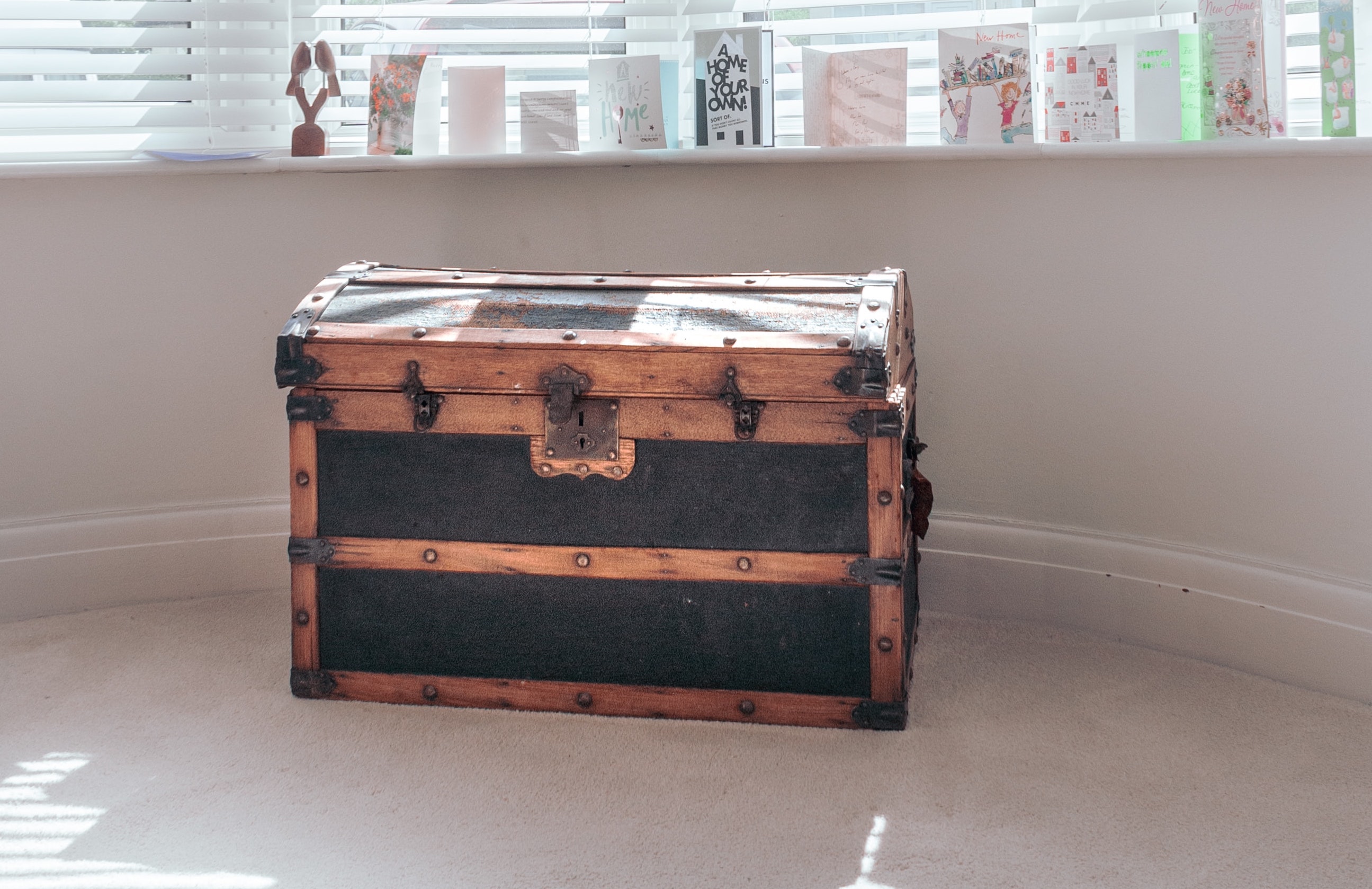 Trunks are a great way to save space without sacrificing style. Hideaway loose items like your kid's toys and your guests will be none the wiser. A classic trunk can add a vintage touch to your home. A lot of unique trunks can be found at antique shops or estate sales.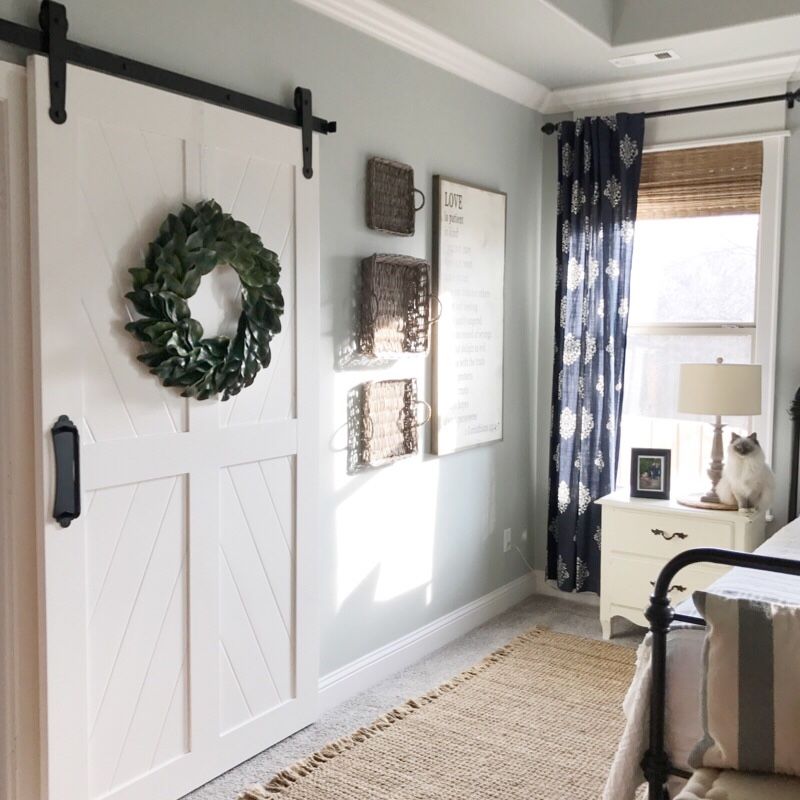 Just to toot our own horn… Barn doors are perfect space savers. They slide right against your wall, saving you up to 10 feet!
Bunk beds are a great way to save space in your kid's room. With more floor space to play and 1 less bed to hide things under, it's a win/win situation.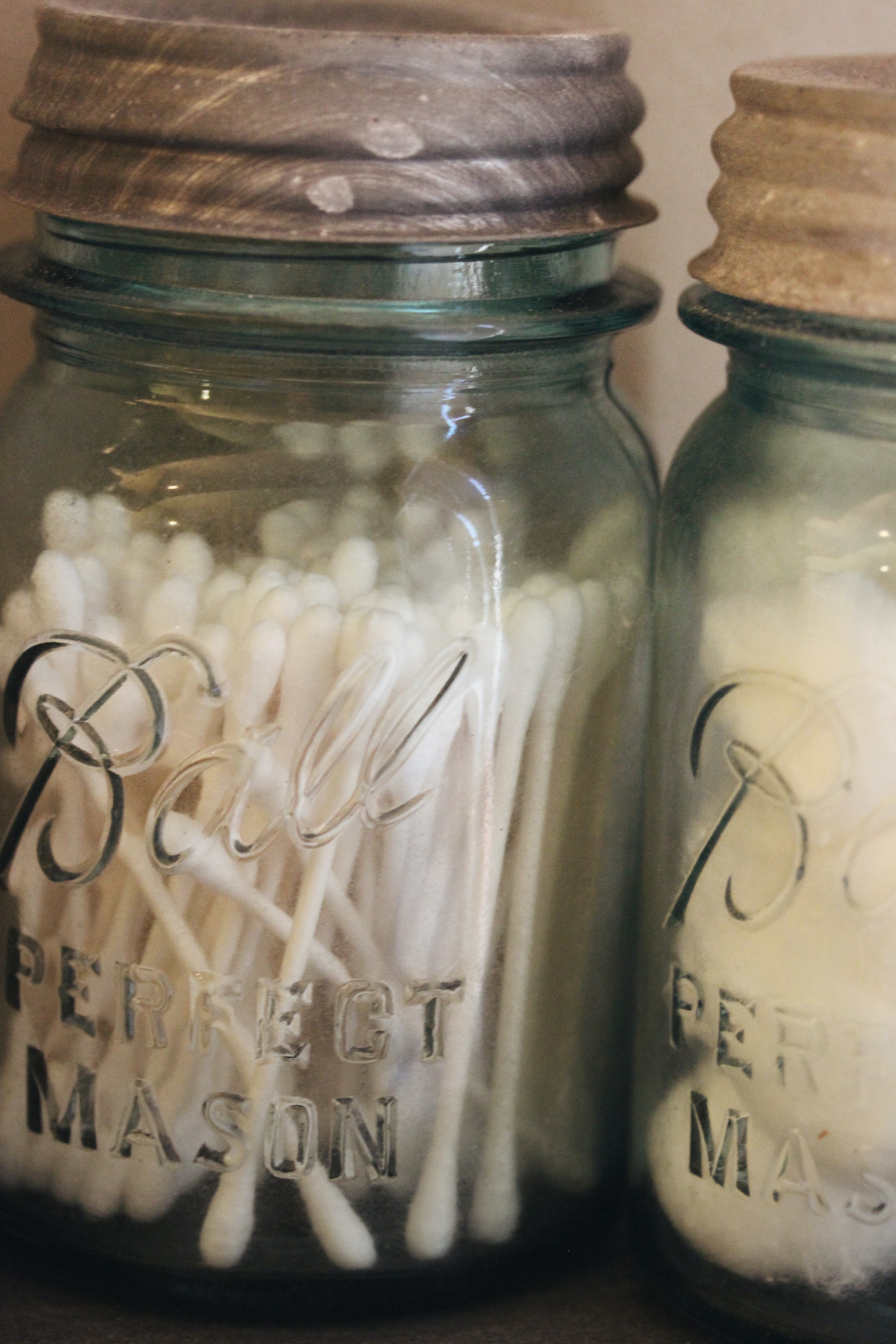 Old Mason Jars are a hard thing to throw away, but they do take up valuable space in your cabinets. If you cannot bear to throw them away, we suggest making them useful! Using Mason Jars around the house gives your home a farmhouse touch. Use them for q-tips and cotton balls in your bathroom or art supplies in the playroom.
When it comes to storage, there is no need to buy expensive containers. Any of the boxes from your online orders should do the trick! Be sure to label your boxes to stay organized. Staying organized makes a huge difference when trying to save space in your home.
Invest in a good dish drainer. Many dish drainers can be bulky and take up a lot of counter space. A dish drainer that is stacked will be your best bet!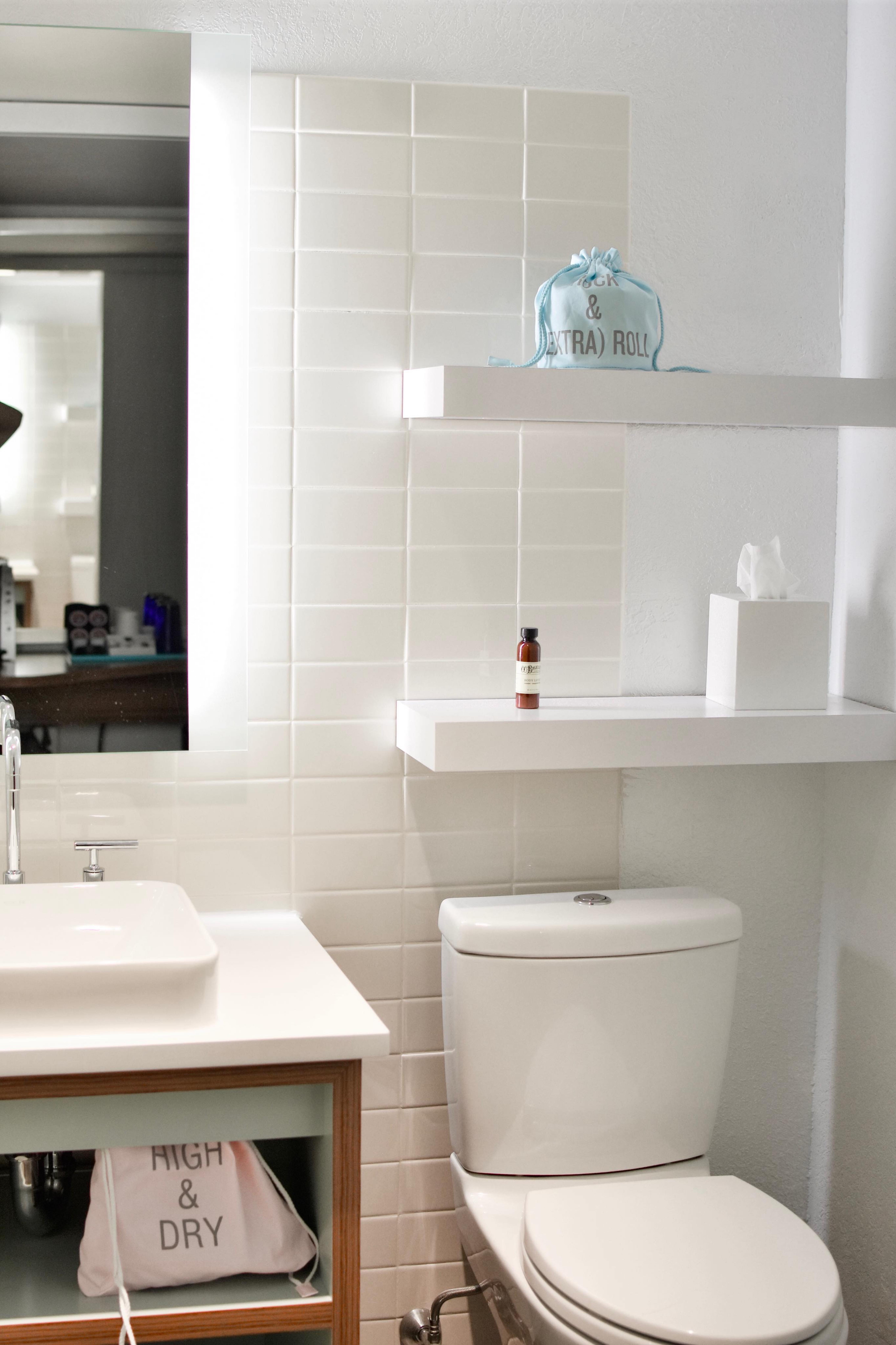 More Shelving in the bathroom is a game changer! We all seem to have an abundance of toiletries and nowhere to put them. Having a few more shelves will make your home feel a little more spacious. If you don't want to install more shelves, take a look at some bathroom organizers! They're like a bookshelf that goes over your toilet.
Barn door hardware can be used for more than just your barn doors! Use them for cabinets under your sink or even on your entertainment center. A sliding option on these small doors will save you a little more room and are perfect for tight spaces.
Kitchens can get so crowded, especially when it comes to trying to store bulky items like pots and pans. Choosing to hang your pots and pans can save a whole lot of storage space in your cabinets.
A rolling island is perfect for kitchens that do not have lot of counter space. Roll is over to you when you need it and then store it easily against the wall when you don't.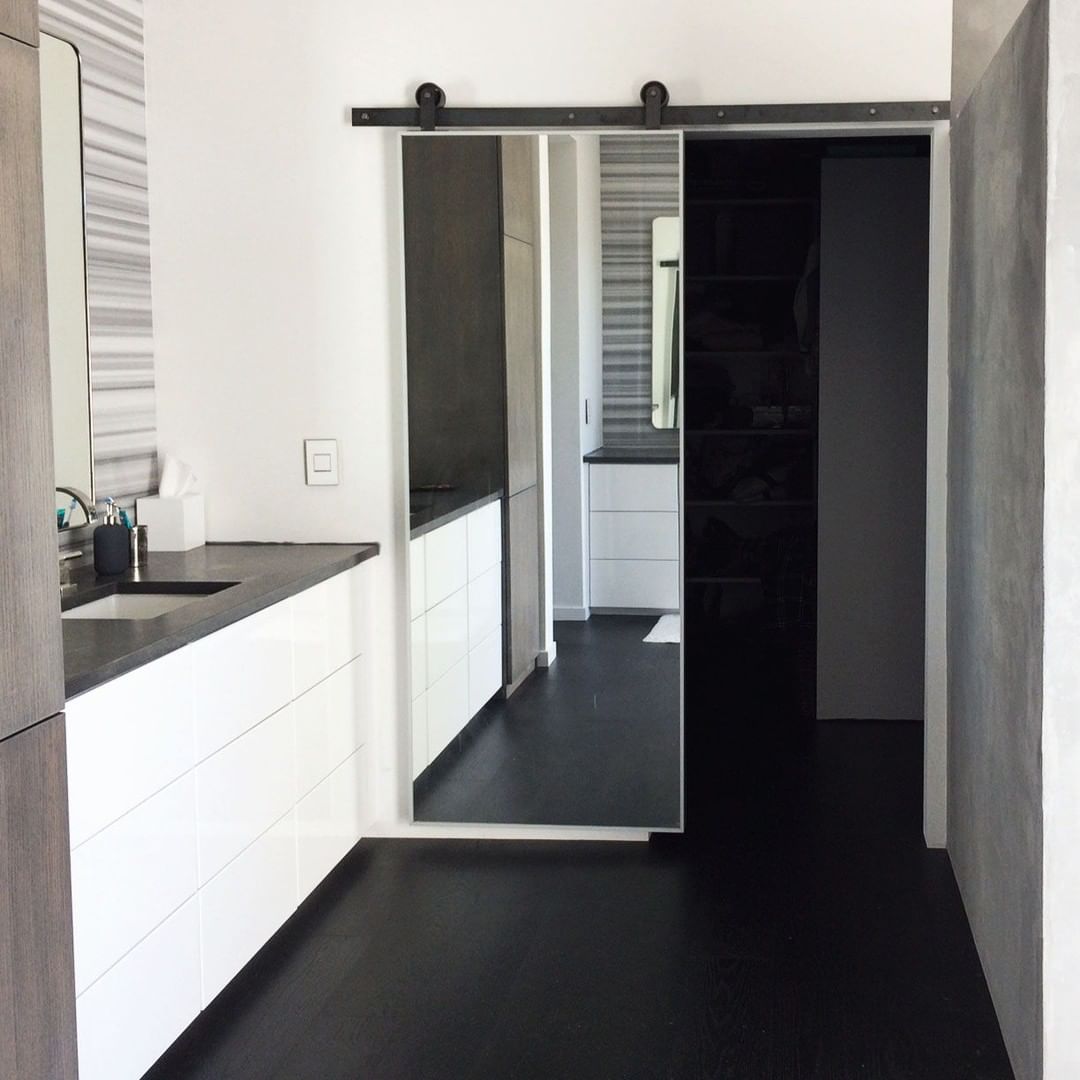 This won't actually save you any space, but it will create the illusion of more space. Mirrors reflect both natural and artificial light, which can make a room appear larger and brighter.
Wall-mounted desks can be quickly and easily installed. These desks are the perfect size to get work done on, but small enough to stay out of the way.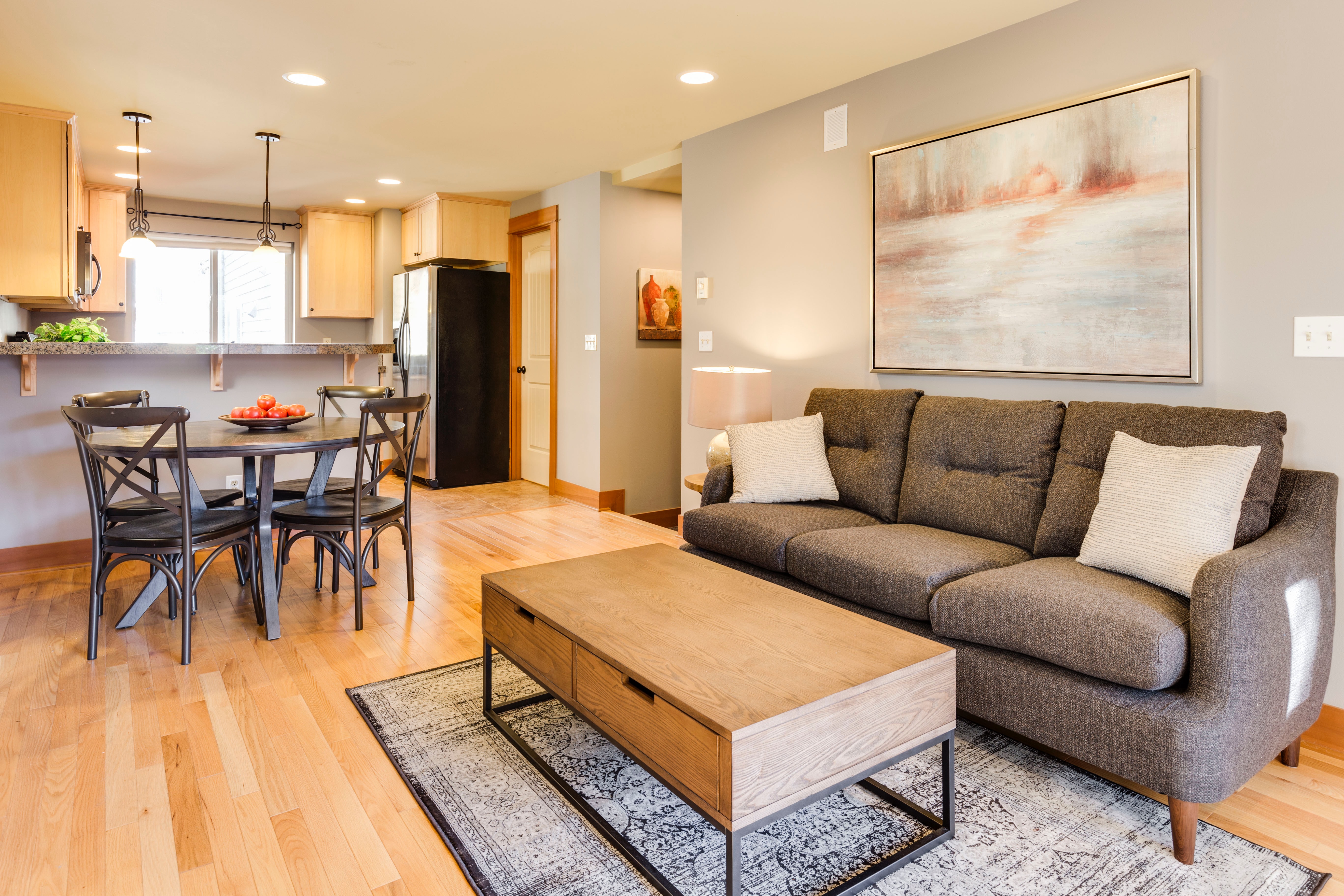 A coffee table with storage is a great way to save space and keep your home clutter-free. Coffee tables with storage come in all sorts of different sizes, depending on what you want to store will determine the type you need. Many people use their coffee table with storage for board games, remotes, blankets or magazines.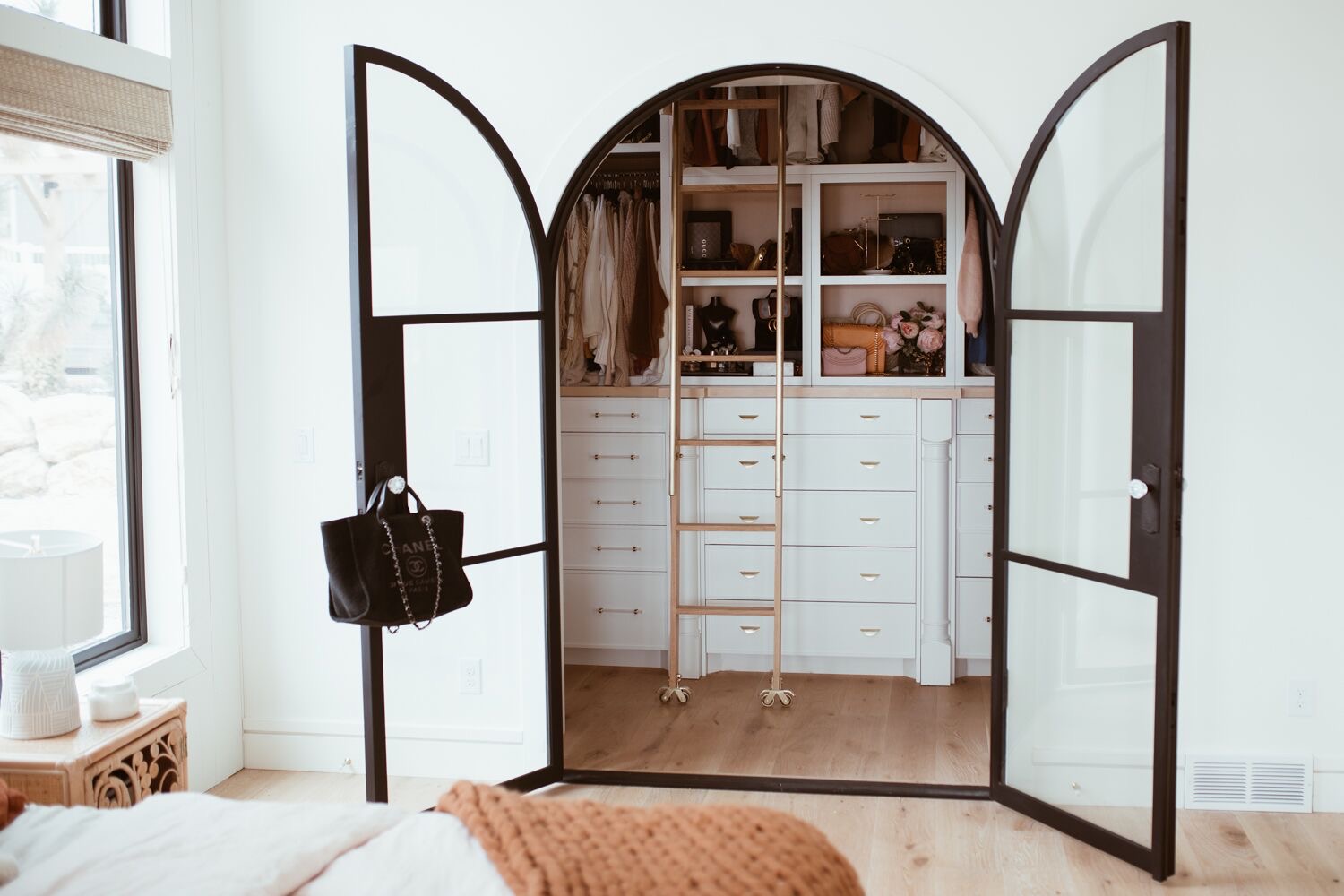 A rolling ladder will take up some space, but the benefit of being able to store more items up high is worth it! They will save you more space in the long run!
We all have that "junk drawer" that is stuffed with stuff we can't bear to throw away but then can never find. Try adding a drawer organizer.
This one is a BIG game changer. A spice shelf inside your cabinet! Spices are sometimes such an awkward size and there is so much wasted space. In a lot of your cabinets, half of the space isn't even being utilized. Add a shelf in your cabinets that goes along the edge! You'll love how organized your spices will be!
Carabiners are an easy way to add space for hanging clothes. Hang a second rod from the rod attached to the closet. Uses a lightweight chain and two carabiners. The carabiners also make it easy to change the space between the two rods.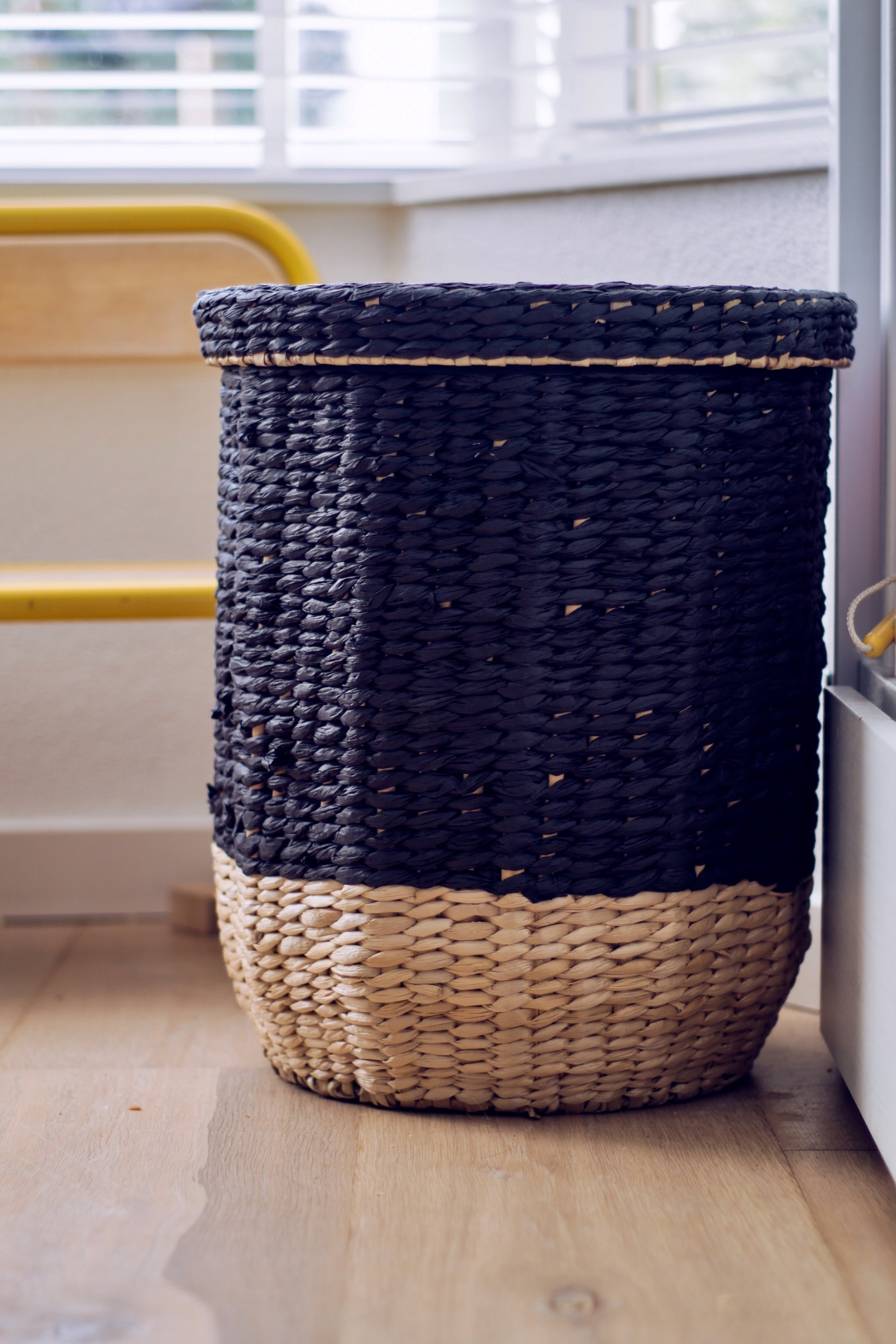 Well placed baskets will help organize your living room and playroom. Keep blankets, toys or board games off the floor in a stylish way.
Create a message board on the inside of your cabinet. Installing a dry-erase board to a cabinet door keeps things from looking cluttered and gives you more room to decorate with things that match your aesthetic.
Stacked crates are a great way to keep a craft room organized. Some people even use crates to make an entertainment center with a whole lot more storage space.
Bypass barn doors help save space while still providing you with the convenient sliding function of a barn door.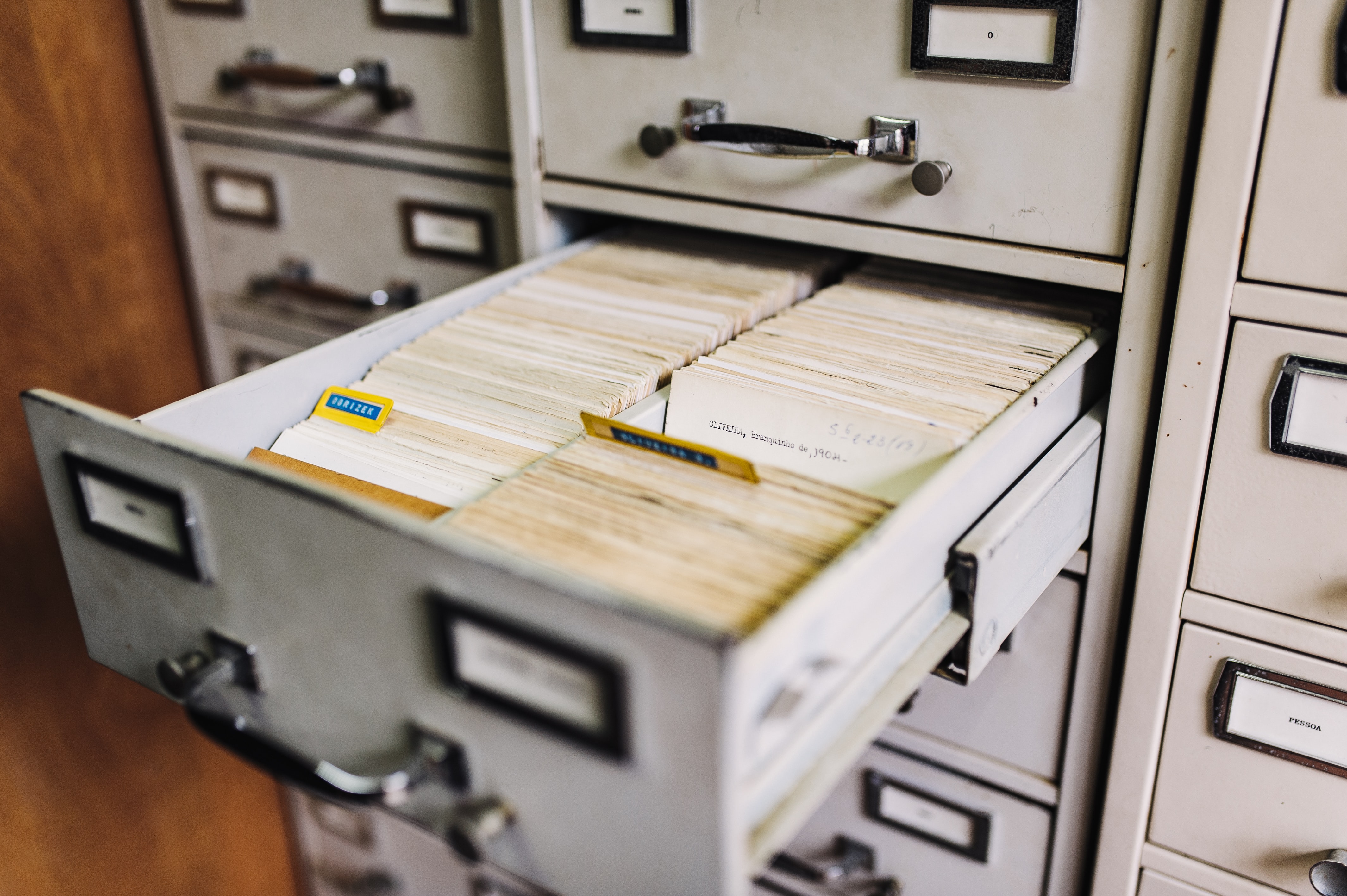 A file cabinet might seem like a funny thing, but it's perfect for staying organized and saving space. It's so hard to throw away little art projects from your kids… but when they are scattered throughout the house, it can look a little cluttered. Instead, make a special folder for each kid, put their work in it and file it away. You'll know exactly where it is if you ever want to take a look at it.
Repurpose those toilet paper and paper towel rolls. Cords can take up so much space and can easily get tangled. Instead, try rolling them up nicely and sliding them into toilet paper or paper towel tubes. Write on the outside what the cord is for and you've got yourself an organized electronics drawer. You'll be amazed by how much space you have!
Never underestimate a good Lazy Susan. They're pretty much a perfect space saver in every situation, but our favorite place to use a Lazy Susan is in the fridge. No longer do you have to move around all the items to get to the one you need. Simply turn it. As you are staying organized, you are saving space!
We hope you found these tips as useful as we did! There are a few things from this list that you probably already have on hand. You can get started saving space today!
As always, if you have any questions or need help with an order, please feel free to contact us. We would love to assist you!