This week we are celebrating small spaces and how to utilize them to there full potential!
Small spaces can be tough to decorate because they can easily look cluttered and messy. However, with a little effort and guidance you can turn a small cluttered space into a beautiful room! We've put together a list of 3 must have items that can help you utilize your small spaces better and leave them looking stunning!
Barn Doors
Barn doors are one of the greatest space saving items! Barn doors can be customized by size, finish, and hardware making it the perfect centerpiece for a small space! Barn doors open and close by sliding side to side rather than swinging open like a regular hinged door. The sliding functionality of a barn door saves a ton of space in itself while also offering features like mirrors, chalkboards, and metal panels that transform the door into a dual purpose item perfect for small spaces! Check out all of our barn doors
here!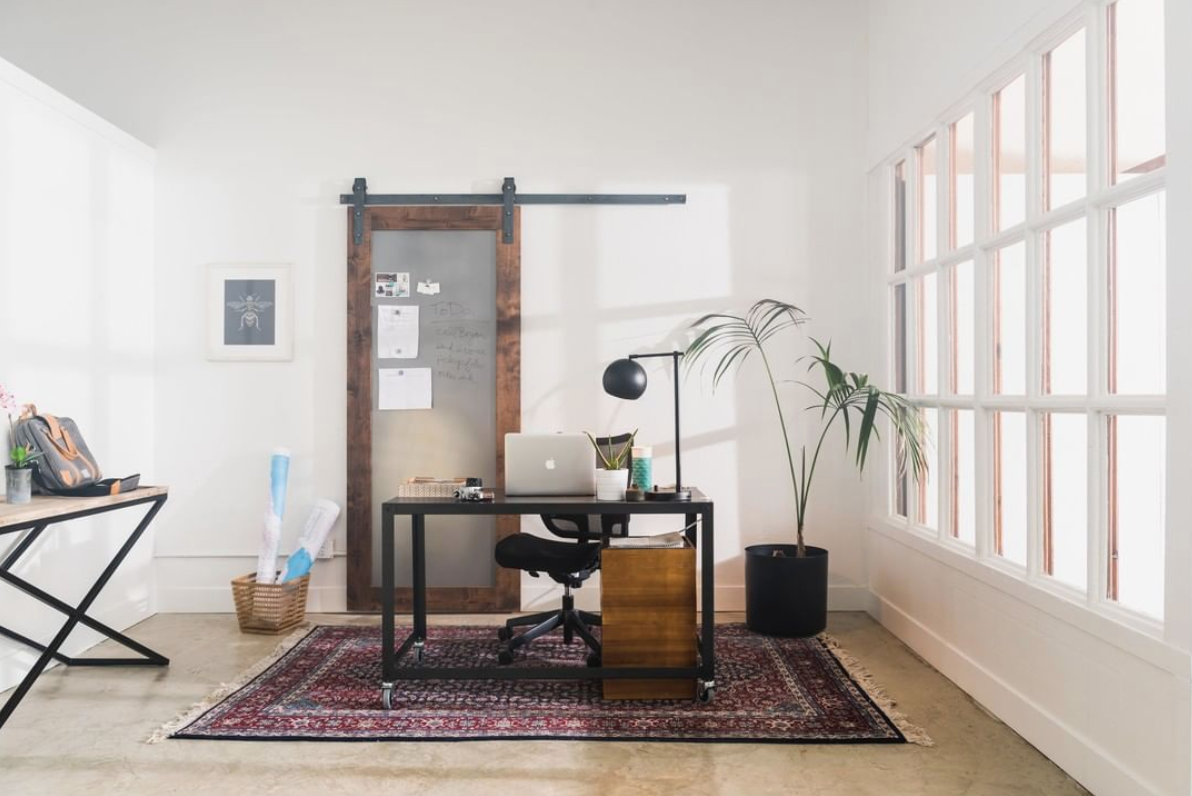 Wall Mounted Desks
Wall mounted desks are perfect for small spaces and can turn any room into an office or study! Wall mounted desks are small, sturdy, and can be mounted anywhere! Installing a wall mounted desk is a great way to utilize a small space to its full potential. Wall mounted desks are also super versatile and can be used in many different ways which makes it perfect for a small room that doesn't need multiple furniture pieces.
Ottomans
Ottomans are the perfect decor piece that can add some flare to your small space and a good amount of storage space! Ottomans come in all different shapes, sizes, and patterns making it a fun piece to utilize in your interior design! Ottomans are hollow and have a top/lid that pulls off and allows items to be stored inside of it. This is the perfect way to store items, reduce clutter, and make your small space look and feel bigger!
We hope this list will help you see your small space with a different perspective and help you utilize it to its fullest potential! If you have other awesome items for small spaces please share them with us, we would love to hear your recommendations!